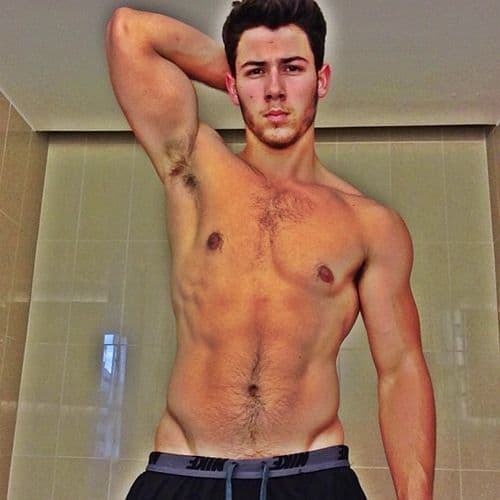 Nick Jonas talks to the Ryan Seacrest Show about the viral shirtless Instagram selfie that lit up the web this week:
"There's a lot of people running around without their shirts on these days, so I just didn't want to add to the noise, but I felt like as a diabetic … it's twice as hard for us diabetics to stay in shape. I've met a lot of diabetics recently who have come to me and said, 'Thank you for being so vocal about fitness and health' because it's helping them. I just wanted to give some inspiration to those people … It's been a pretty hilarious reaction."
He also talks about where he is in the photo, and when he'll post his next one.
Listen, AFTER THE JUMP…