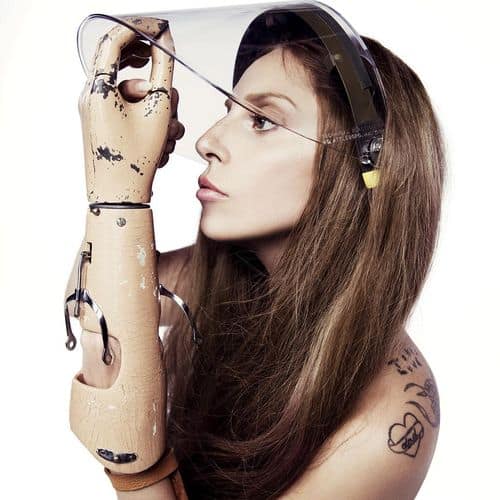 Lady Gaga has been pushing her upcoming ARTPOP release with some typically wacky bits of promo. This week she posted a (work-unfriendly) video in which she screeched and ran naked through the woods at legendary performance artist Marina Abramovic's Institute. Check it out HERE.
She also tweeted the photo above, saying, "i am listening to the album…I know maybe this upsets you, as you'd very much like to hear it…i share these personal feelings because IF I HAD TO GO ANOTHER MONTH WITHOUT PLAYING THE NEW MUSIC I THINK ID CHEW MY ARM OFF…THIS IS THAT ARM"
And released an image from the set of her upcoming clip:
"I can't wait for you to see the 'Applause' video, directed by my darling friends INEZ & VINOODH"