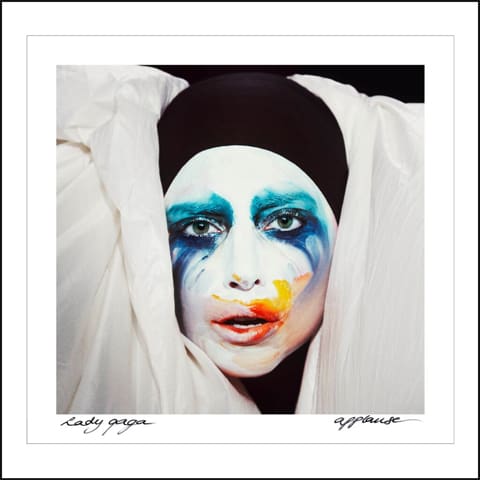 Earlier today Towleroad reported that Lady Gaga and Madonna had been put under investigation by Russian authorities for not obtaining appropriate visas for their recent visits in what is being seen as a veiled warning to artists that pro-gay activism in the country will be punished.
Lady Gaga is now firing back on Twitter:
"Sending bravery to LGBTs in Russia. The rise in government abuse is archaic. Hosing teenagers with pepper spray? Beatings? Mother Russia?… The Russian government is criminal. Oppression will be met with revolution. Russian LGBTs you are not alone. We will fight for your freedom… Why didn't you arrest me when you had the chance, Russia? Because you didn't want answer to the world?"
Above, Gaga's cover art for her upcoming single "Applause".