Veteran LGBT activist Ray Hill tells Houston's OutSmart magazine that more than 20 men arrested in Memorial Park last Thursday and charged with solicitation of prostitution were targeted in a sting operation: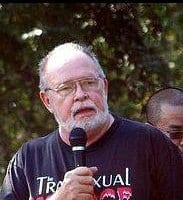 Hill, who said he has been in contact with one of the men arrested, explained that eight to ten male vice officers dressed in Speedos and suggestive T-shirts, were along the jogging trail during daylight hours, attempting to beckon male joggers and walkers into the bushes. "[My source] tells me that one of their shirts had what resembled a chrome pnis on the back, and some of the other T-shirts looked to be gay pride affiliated," Hill said.
Any individuals who responded to the officers' calls and followed them into the bushes were automatically presumed to be looking for a sexual encounter, were handcuffed, and arrested, Hill said.
A second group of officers was possibly located by the men's restrooms as well, Hill said. "This was definitely a sting operation," he said. "I've called it worse than that. It was literally seducing people into arrest."
The men arrested were then rounded up and put into two different vans parked nearby, Hill said.
More at OutSmart…