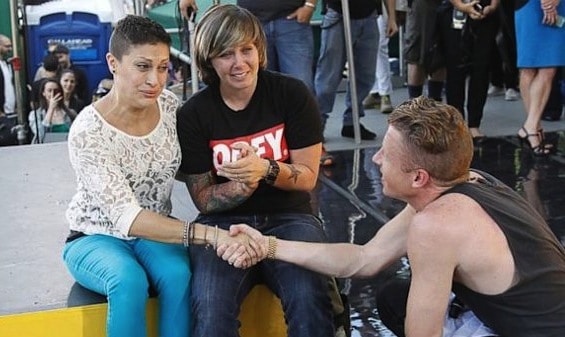 Kara Toomey says she popped the question on a whim. According to ABC News:
The fan, Val Dallas, held a sign that read "Can I Propose to My Girlfriend On Stage?" The sign was printed on rainbow-colored poster board, a nod to the couple's sexual orientation and to "Same Love," Macklemore and Lewis' hit song that is a tribute to marriage equality.
Watch video of the proposal as well as an interview with newly engaged couple, AFTER THE JUMP.