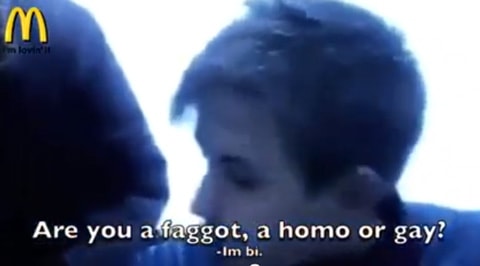 I'd expect more Sochi 2014 sponsors to be targeted with items like this, sent in by Towleroad reader Robert-John. If you missed the background on its content, click here.
Watch, AFTER THE JUMP…
Today, the International Olympic Committee will receive more than 300,000 signatures urging it to denounce Russia's anti-gay laws. 83 members of Congress this week called on John Kerry to clarify the U.S. State Department's position on the controversy.
Russian officials have issued conflicting statements about whether athletes and visitors to the Olympics will be prosecuted under the anti-gay laws. Thus far, the IOC has said it is standing by assurances from the Russian government that the laws will not apply to Sochi visitors, which does nothing to change the fact of their existence and the human rights abuses being inflicted upon LGBT people there on a daily basis.