Ever since the Calvary Community Church opened the Parkview Christian School in 2011, Harold Scott has served as the Nebraska school's superintendent. But Scott says he was recently fired from his position for performing in a community theater production of The Producers.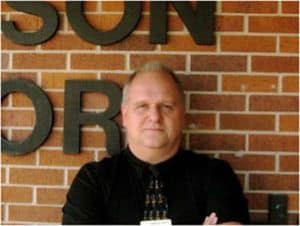 The Producers is Mel Brooks' musical comedy in which two Broadway con-men stage a deliberately offensive and awful musical called Springtime for Hitler: A Gay Romp with Adolf and Eva at Berchtesgaden. The comedy is rife with jokes about Nazis, gay characters and a sexpot secretary whose unwitting hotness drives the titular producers wild.
According to Scott, Calvary Community Church pastor Dr. Carl Godwin fired him because he "felt [Scott's] participation (in the musical) would have a negative reflection" on both the church and the school.
Scott told The Journal Star:
"I never imagined that my passion for acting and participating in community theater would lead to me losing my job. I truly believe that I did nothing wrong and my involvement in theater should in no way interfere with the career I love."
Previous to his firing, Scott had been an educator for over 22 years with several years as a middle and high school principal.