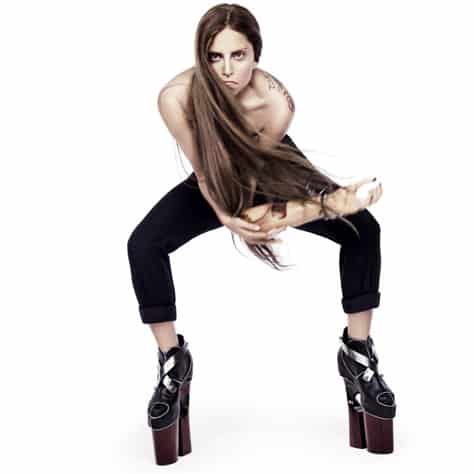 A track reportedly from Lady Gaga's new album ARTPOP and called either "Aura" or "Burqa" has leaked.
Idolator writes of the track:
Here's the thing: Lady Gaga will always have her fans who will defend her fiercely, but this is beginning to feel exhausting. Nobody asked for art pop. We just wanted good pop songs. They're not mutually exclusive; The Fame Monster is one of the best pop releases of the last decade, and its artistic sensibility is cogently drawn and dynamic. This is not. This is weird and frustrating and great and terrible and brilliant and a failure all at once.
Listen to "Aura/Burqa", AFTER THE JUMP…
Gaga also released the shot above to her Twitter account last night.