Charlotte, NC holds first gay pride parade in almost 20 years.

Two openly gay candidates among group vying for Bronx City Council seat.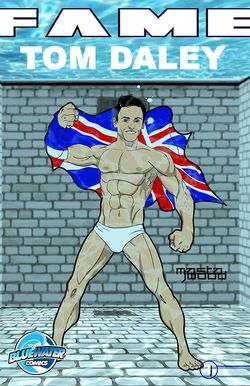 Tom Daley is the latest subject of a FAME comic book.

John Travolta, Orange Is the New Black's Laura Prepon, Parenthood's Erika Christensen, Jenna Elfman and husband Bodhi, and Michael Pena attend Scientology Gala in L.A..

A teaser for Katy Perry's "Roar" video..

National Gay and Lesbian Task Force to honor George Takei at 17th Annual Miami Recognition Dinner on November 9: "I am deeply honored to be recognized by this wonderful organization that has been fighting for LGBT equality for the past four decades."

Christine Quinn and Bill de Blasio wisely avoided banquet with NOM. The other mayoral candidates attended.

Venice, Florida condo association ends ban on unmarried couples: "The Casa Di Amici Condominium Association Inc. held a special meeting Thursday to amend a rule allowing only singles and husband-and-wife couples to buy or lease units within the community. The policy, approved in a July 17 meeting as part of 34 pages of amendments, generated anger among some who saw the measure as discriminatory against gay couples, who cannot legally marry in Florida."

Behind the scenes at CNN: how the media fails on Chelsea Manning's gender.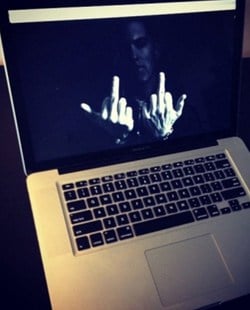 Eminem joins Instagram as only he can.

David Mixner: Republicans on Acid. "…clearly it is time for a major intervention by those who love them and ship them home so they can get the care and treatment that they so desperately need. Constantly being in a state of hallucinations can't be a happy place."

Crocodile snatches foolish Australian camper from river.

How Conservatives and Canada's gay-rights activists made common cause: "Recent years have brought into sharp relief the Western conception of human rights and the very different conception of human rights in other countries," says Jonathan Tobin, the online editor for Commentary, a deeply conservative, strongly pro-Israel American magazine that, over the last year, also has featured some writers who've marked out a progressive path on gay rights. "And in some cases, this has caused conservatives to revisit their views on homosexuality back at home."

Male model fix: Bryce Thompson.

Taylor Swift goes full mean girl.

Illinois Family Institute uses 9/11 anniversary to pray against gay people's marriages.

Evanston billionaire formerly known as James Pritzker comes out as transgender. "As of Aug. 16, 2013, J.N. Pritzker will undergo an official legal name change, will now be known as Jennifer Natalya Pritzker."

GetEQUAL issues travel alert for San Antonio: "GetEQUAL Texas — a statewide grassroots social justice organization working toward the full equality of all lesbian, gay, bisexual, and transgender (LGBT) Texans — issued a 'travel alert' to any LGBT person planning travel to the San Antonio area. This alert has been issued based on the fact that San Antonio — the 7th largest city in the country — refuses to pass a non-discrimination ordinance that would protect LGBT travelers from discrimination based on sexual orientation or gender identity."