Elton John recovering after appendix surgery.

Challenge to Illinois ban on same-sex marriage in court today.

New York bar and restaurant owners dump vodka into New York streets.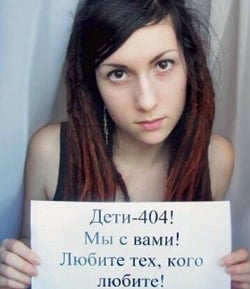 Russia's teens are pushing back against homophobia with 404 campaign.

Chris Brown to quit music?

Disgusting account of a gay bashing in Moscow: "It was us. You better not go to that bar anymore. Waiters in green and security guards in black are not going to help you. I'm telling you for your own sake: The place is closed to gays."

Zac Efron catches a movie with a bud.

Nashville proposes $50,000 settlement in case in which homophobic graffiti targeted gay employee over period of seven years.

Lea DeLaria talks Orange is the New Black: "There's a lot of me in Big Boo. I would never break the law, I just wouldn't. You know what I mean? When it comes to that, that's where Boo and I part ways. But her humanity and her sense of humor and her toughness and her butchness and her realness is all very much me."

Chris Colfer would prefer to mourn Cory Monteith in private.

Bradley Manning's maximum sentence reduced to 90 years.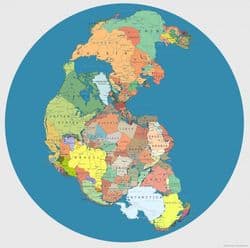 Pangea with political boundaries.

Gay Pride takes place in Hanoi: "Participants said they hoped to reduce prejudice and discrimination against the Lesbian Gay Bisexual and Transgender (LGBT) community in Vietnam, where Confucian social mores — with their emphasis on tradition and family — still dominate."

VIDEO: Jay-Z joins Beyoncé on stage in Brooklyn.

Experts: Polar bear starved to death because of sea-ice melt.

Graham Norton's ex Trevor Patterson tells all: "They were introduced by mutual friends at a bar in Shoreditch, East London, in May 2011. Trevor had arrived in London ten months earlier to work in software sales. Having lived in Canada all his life, he didn't know Norton was  a celebrity until someone told him. He knew instinctively, however, that their attraction was mutual. 'There was a lot of magnetic energy. He was very engaging and a very good raconteur."

Green works for Prince Harry.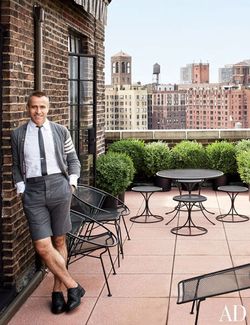 Inside designer Thom Browne's Greenwich Village apartment.

Black female entertainers and coming out: "Interracial relationships and sex-same relationships are still subjects most famous people of color won't discuss," says black film historian and NYU film professor Donald Bogle. "The response from the black audience is still so unknown that it's a risk that most really fear taking—and that's understandable."

DEA program funnels "information from intelligence intercepts, wiretaps, informants and a massive database of telephone records to authorities across the nation to help them launch criminal investigations of Americans.

Calvin Klein boytoy Nick Gruber to file sexual assault complaint after crotch-grabbing incident.

Divorce comes with extra costs for gay couples: "Ohio attorney Tom Addesa has successfully handled several same-sex divorces in Ohio, and charges a bargain $1,500 flat fee to handle uncontested same-sex divorce cases. He said a straight couple might pay about $5,000 if he were to charge his regular $250 hourly rate, but that a gay couple would pay far more because of additional documents he would need to prepare.  Gay couples are also more likely to have their divorce applications rejected, Addesa notes, which can lead to appeals, easily adding another $10,000 to the bill depending on how much work that entails."