Nancy Boy: Lindsey Graham gay-baited in South Carolina GOP primary.

Winning $448 million Powerball tickets bought in New Jersey and Minnesota.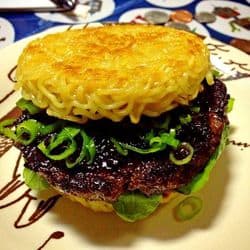 Who wants a ramen burger?

Police investigate Big Brother contestant (and noted homophobe) Spencer Clawson.

Petition to ban Russian lawmakers responsible for human rights abuses: "The Secretary of State can place both Ms. Mizulina and Mr. Milonov on the visa ban list under his own authority and we respectfully request that the President direct Secretary of State Kerry to do so."

Chris Colfer reveals that Adam Lambert will play his nemesis on Glee.

US Embassy in Malta awards $26,000 grant to Malta Gay Rights Movement: "The funds will support the professional development of MGRM and its 'Rainbow Project' to provide counselling services to LGBT people and organize educational outreach in the community, the embassy said."

Emile Hirsch is a cuddly cub.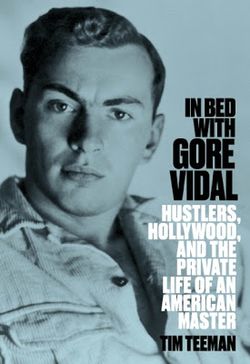 Book on Gore Vidal's sex life on the way.

Maggot-filled sandwich causes alarm at Atlanta airport.

Ivory smuggler responsible for the slaughter of 10,000 elephants over the past 40 years is arrested: "The trafficker, Emile N'Bouke, was found to be in possession of 700 kilograms (1,500 pounds) of ivory at the time of his arrest Tuesday afternoon at his shop in Lome, the capital, Dede Ekoue said. It was the first arrest of its kind in the small West African nation, which has emerged in recent years as a main transit point for ivory bound for Asia and other markets…"

Lyme Disease vaccine shows promise…

Dolphins keep lifelong social memories: "Dolphins can recognize their old tank mates' whistles after being separated for more than 20 years—the longest social memory ever recorded for a non-human species. The remarkable memory feat is another indication that dolphins have a level of cognitive sophistication comparable to only a few other species, including humans, chimpanzees and elephants. Dolphins' talent for social recognition may be even more long-lasting than facial recognition among humans, since human faces change over time, but the signature whistle that identifies a dolphin remains stable over many decades."

VIDEO: New clips from The Counselor with Michael Fassbender and Javier Bardem.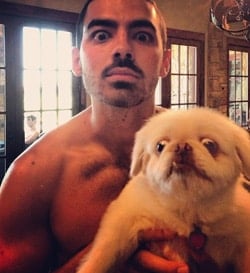 Joe Jonas doesn't want Nick to get all the selfie attention.

Philadelphia urged to break Sister City ties with Russian city Nizhny Novgorod over anti-gay laws.

New protein bar contains crickets.

Greg Louganis talks to Policy Mic about why he's against an Olympic boycott: "There's a better way to speak out against President Putin and call out his bigotry for exactly what it is: speaking up for equal rights and educating people around the world about the persistence of homophobia. I've spent my post-diving career doing just this. I've promoted HIV/AIDS awareness, defended the civil liberties of the LGBT community, and taken a stand against "Don't Ask, Don't Tell." Rather than boycott, I, along with several amazing organizations including Athlete Ally and All Out, plan to use the Sochi Games as a teachable moment for the world."