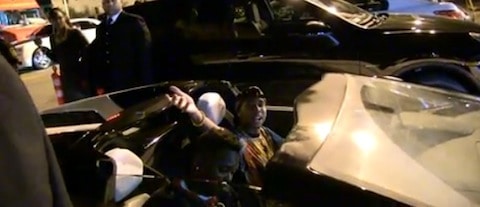 Rapper Tyga, known for the song "Make It Nasty," is currently dealing with two $10 million lawsuits from women who said their nipples were exposed in his music video. When TMZ tried to interview him about the suits, the artist chose to attack the TMZ photographer instead, saying,
"What you got a camera for? That's gay as s**t." 
While this could be dismissed as the usual casual homophobia where people use "gay" as a pejorative analogous to "stupid" as opposed to "homosexual" (which is it's own discussion), Tyga followed up with,
"You got a CAMERA on a n**ga … go in [the club] and get some bitches." 
Incidents like this are not terribly surprising given hip hop and rap's established problems with homophobia, which is a bit ironic given how gay some rap lyrics can be.
TMZ's video of the incident can be seen AFTER THE JUMP…