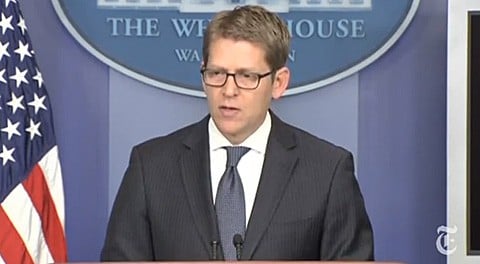 The White House is responding after Russia granted asylum to Edward Snowden, who has been in limbo for months in the transit area of a Moscow airport evading charges related to his leak of information regarding surveillance of U.S. citizens by the NSA.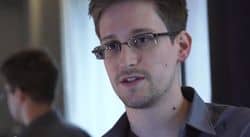 The AP reports:
Russia granted a year of asylum to Snowden on Thursday, allowing him to quietly slip out of the Moscow airport where he had been holed up for almost six weeks as he evades charges of espionage in the United States. Authorities have suggested he will have wide freedom to work, but Kremlin watchers believe his moves are likely being closely controlled by Russian intelligence.
Snowden "is in a safe place," but the location will remain secret out of concern for his security, his lawyer, Anatoly Kucherena, told Russian news agencies. The systems analyst who revealed himself as the source of reports in The Guardian newspaper of a vast U.S. Internet surveillance program needs time after his ordeal in airport limbo to figure out his next steps.
White House Press Secretary Jay Carney today denounced Russia's actions and demanded Snowden be returned to the U.S..
Watch Carney and a Euronews report on Snowden's next steps, AFTER THE JUMP….
Thr Russia24 TV channel released a photo of Snowden leaving the airport: