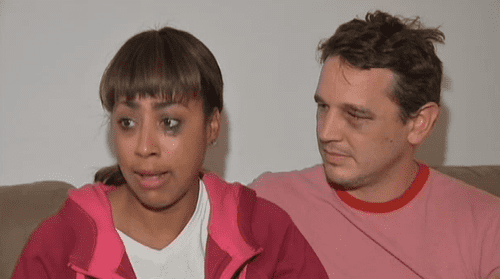 Billie and Jacob James-Vogel were with their gay friend at a Long Island City bar celebrating a birthday over the weekend. When the group went to leave the bar at approximately 1:30 AM on Saturday, they were approached by three men from a nearby automobile. The attackers began shouting homophobic slurs at the group. When Jacob James-Vogel attempted to intervene, that's when the situation reportedly became physical. 
"I was pushed to the ground, and I covered my face, and just got punched multiple, multiple times," he told NBC 4 New York. "And while I was lying on the ground covering my face, I got to watch them shove my wife to the ground without being able to help her." The attackers also reportedly added racial slurs to their insults during the incident, which left her with several bruises and a broken toe and him with a black eye and a head injury.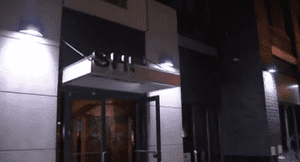 According to reports, the couple then tried to return to the same bar they had previously patronized, only to be turned away by the doorman. When asked about the incident, the bar's owner claimed that he was protecting the safety of the bar's other customers, and that he thought that someone had already called the police. "We're still looking at it as a possible hate crime," said Police Commissioner Ray Kelly. 
This incident is simply the latest in the increasing number of anti-gay attacks taking place in the New York City area this year. According to reports, if the current trends continue, numbers for this year are set to possibly double last year's totals. 
Watch NBC 4's report of the incident HERE.