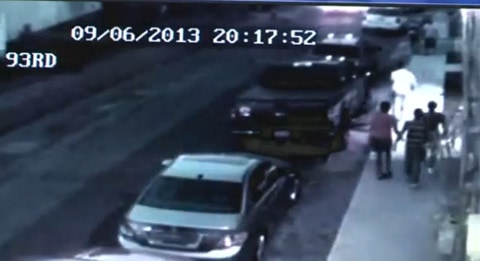 Last week we reported on a gay man beaten by a group of youth outside the Cocktails Lounge gay bar in Cleveland. Jared Fox was sliced by his glasses, his eardrum ruptured, and his face bloodied and bruised.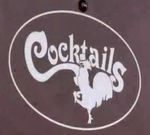 Now, a 13-year-old boy is under arrest after the bar released surveillance video showing a large group of youths targeting the bar by throwing rocks, some the size of small canteloupes, over the fence at its patrons, FOX8 reports:
"I kicked open the gate and I ran out when I ran out all the kids scattered," [bar patron Ric] Scardino said.
He said two kids came back and confronted him.
"The one with the white shirt had a broom in his hand and he told me what he was gonna do with; he was gonna beat me with the broom and what he was gonna do to me with the broom afterwards," he said.
That's when Scardino pulled out his mace.
"They thought this was a gun. They saw the black and they said the (bleep)'s got a gun and they took off running," he said.
Police are trying to determine if the 13-year-old was involved in both incidents. However, Scardino says there have been at least three other attacks.
Watch, AFTER THE JUMP…