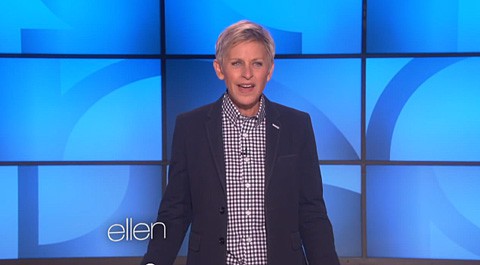 Given the fact that the dictionary has now changed the definition the word "literally" to also mean its opposite — "something that's not literally true" — and added the words 'twerking' and 'selfie', Ellen wonders if it's not being written by a 13-year-old girl.
Also, exasperation over the new word "food baby", defined as "a protruding stomach caused by eating a large quantity of food."
"So if you don't want to offend someone by asking if she's pregnant, you just say, 'is that a food baby in there?'"
Watch, AFTER THE JUMP…