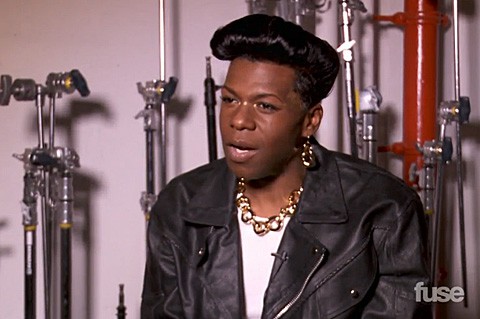 New Orleans Bounce queen Big Freedia plans to lead an attempt to get in the Guinness Book of World Records for most people twerking simultaneously in a stunt to promote her upcoming Fuse program Big Freedia: Queen of Bounce, which premieres on October 2 and explores the underground world of the New Orleans hip hop scene known as "Bounce."
The show follows Big Freedia as she preps for her first international tour, deals with her mother's illness and finds a place in the extremely competitive world of hip hop. The docu-series will also co-star Mr. Ghetto, Sissy Nobby and Katey Red.
If you're interested in being part of the massive twerk, be in Herald Square on Wednesday at 12 pm.
Take a look at some previews for the show and an interview with Big Freedia,
AFTER THE JUMP…