Marjorie Hill, the CEO of Gay Men's Health Crisis, will step down at the end of the month after being fired by the organization's board, DNAinfo reports: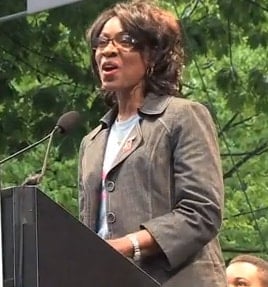 …sources within the organization said GMHC chairman Mickey Rolfe and the board ousted Hill amid accusations that she had harmed the decades-old organization by costing it millions of dollars in grants, losing dozens of talented staffers through layoffs and using an acidic management style.
"We couldn't keep a CEO there who had such a contemptuous relationship to staff and clients," said one insider, who asked for anonymity because of the sensitivity of the situation.
GMHC posted this statement on its website:
The Board of Directors of GMHC and Dr. Marjorie J. Hill would like to announce that they have mutually decided that it is now an appropriate time for GMHC to identify a new leader and for Dr. Hill to pursue the next chapter in her career. "Leading GMHC during the last several years has truly been an honor, but after more than seven years as GMHCs CEO, longer than any other head of an HIV/AIDS service organization, it is time for me to pursue new opportunities," said Dr. Hill. "I care deeply about GMHC's mission and look forward to giving any help I can to ensure that the transition to new leadership goes smoothly."
"GMHC is most grateful to Dr. Hill for her many years of service not just to our organization but to the issues of prevention, treatment, and advocacy concerning the landscape of HIV and AIDS in this country," said Myron Sulzberger Rolfe, Chair of GMHC's Board of Directors. "We wish her the very best on the next chapter in her long career in public service."
Contrary to a press release stating that Hill's departure was a mutual decision between her and GMHC's 25-member board of directors, sources within the organization told this newspaper that Hill was, in fact, fired by the board.
"Hill was completely blindsided by the firing, since she believed that she had solid core support on the board," said a source, who asked to remain anonymous due to professional concerns, via email on September 15, adding that the ouster was initially orchestrated about six months ago by board chair Myron Sulzberger Rolfe and his board colleague Manuel Rivera.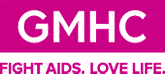 Hill was with the organization for seven years.
DNAinfo adds:
The executive's problems at GMHC, which provides health and social services to HIV-positive people and organizes the city's annual AIDS Walk, began to come to a head in July, when staff learned Hill would take a paid three-month sabbatical — just one week after many staffers had their salaries slashed, sources said.
Gay City News also reports that Hill's interactions with staff and clients over the past year have been "extremely contentious" and learned of her firing through several sources who confirmed the existence of a non-disclosure contract that bound the board to silence about Hill's termination. Hill has reportedly threatened to sue them.