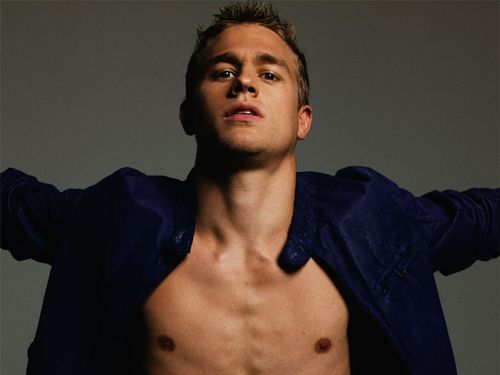 Charlie Hunnam, who last week landed the plum role of Christian Grey in the film adaptation of the best-selling, racy EL James novel 50 Shades of Grey, said he's prepared for the role because of all the gay sex scenes he had to take on early in his career in the UK.
Said Hunnam in his first interview about the film:
"My first job was on a Channel 4 miniseries called Queer as Folk. [There were] incredibly explicit sexual scenes with a man," Hunnam said. "I mean, I'm 16- and 17-years wiser now. So if I could do it when I was 18 with a guy, I can certainly do it at 33 with a lady."
Check out a snippet of Hunnam's work on Queer As Folk, AFTER THE JUMP…