De Blasio pummeled in unaired final 30 minutes of NYC mayoral debate.

Anthony Weiner, oblivious, dances to homophobic Jamaican song about killing gays.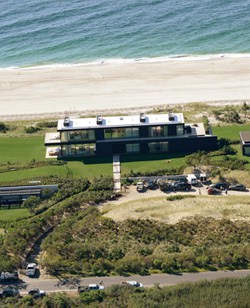 The house that Calvin Klein built.

The mother of Aaryn Gries, the racist Big Brother contestant, is angry at Julie Chen for going after her daughter.

Another Superstorm Sandy might hit NYC, unless it doesn't: "Sandy was an extremely unusual storm in several respects and pretty freaky. And some of those things that make it more freaky may happen less in the future," said Columbia University atmospheric scientist Adam Sobel, co-author of a new study on Sandy. But Sobel quickly added, "There's nothing to get complacent about coming out of this research."

Nate Berkus and Jeremiah Brent show off their biceps in NYC.

Chaz Bono lost a lot of weight!

UN Chief Scientist gives dire warning on climate action: "We have five minutes before midnight…We may utilize the gifts of nature just as we choose, but in our books the debits are always equal to the credits. May I submit that humanity has completely ignored, disregarded and been totally indifferent to the debits? Today we have the knowledge to be able to map out the debits and to understand what we have done to the condition of this planet."

Jake Gyllenhaal suits up to promote Prisoners.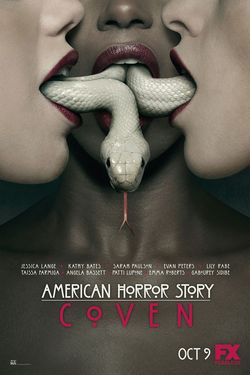 The first poster for American Horror Story: Coven.

Justin Timberlake looking sharp at the GQ Men of the Year Awards.

The Newsroom renewed for a third season: "Star Jeff Daniels — whose portrayal of anchor Will McAvoy on the HBO drama earned him a 2013 Emmy nod — first announced the news late Tuesday, tweeting, "It's official. "#Newsroom coming back for a Season 3." (The cabler, for its part, has yet to confirm renewal.)"

Poll: Ohioans split on same-sex marriage. "The nonpartisan Public Religion Research Institute, in a survey of 1,001 adults – 883 of them registered voters – found that 47 percent believe same-sex couples should be allowed to wed. Another 47 percent do not. Six percent were unsure or did not respond."

Elton John says he was a monster before he had kids.

HUD charges Texas RV park owner with anti-transgender discrimination: "The action is believed to be one of the first few investigations by HUD to proceed to the trial stage since the federal agency adopted a new policy in March 2012 banning discrimination against LGBT people. If the charge of discrimination is upheld in a federal administrative hearing or a U.S. federal district court the park owner could be fined $16,000 and be required to reimburse the complainants for damages."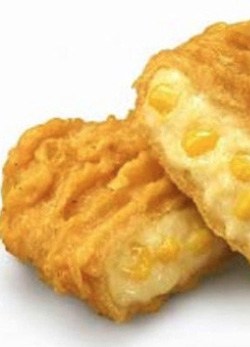 KFC selling deep-fried soup in Japan.

Hillary Clinton to receive award from Elton John AIDS Foundation. Anderson Cooper to host 12th annual An Enduring Vision benefit.

Gay rights activists in Cyprus protest Russia's anti-gay laws: "Organizers said the turnout for Tuesday's demonstration may have been small, but it was significant because it was the first such open expression of support for gay rights in this conservative country in many years."

The most corrupt states in America.

Westboro's Margie Phelps amends discrimination lawsuit: "The amended complaint includes at least 16 examples of instances when the church says its members were kept hundreds of feet from funeral services while counter-protesters were allowed to congregate immediately outside services. Seven of the examples, from 2010 through 2012, occurred after the lower court dismissed the lawsuit and are being included in the suit for the first time."