Whatever happened to Illinois' marriage equality bill? Find out here.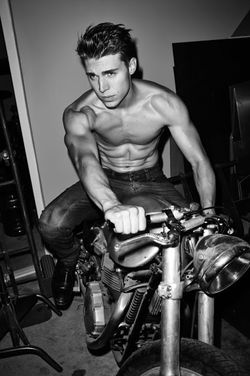 Nolan Gerard Funk shows off for Flaunt.

Justin Bieber attempts a stache.

South Korean film kirector Kim Jho Gwang-soo marries his partner in symbolic ceremony.

Big Broadway news:
"Neil Patrick Harris' return to Broadway in Hedwig and the Angry Inch,
the musical with text by John Cameron Mitchell and music and lyrics by
Stephen Trask, directed by Michael Mayer, will open Tuesday, April 22,
2014 at the Belasco Theatre (111 West 44th Street) with previews
beginning Saturday, March 29."

Love Revolution: Out singer-songwriter Levi Kreis says
"from September 10th through November 4th – 100% of the sales of this
album will be donated to 'Positively Living', a not-for-profit service
agency that provides housing and care for persons that are homeless and
suffering with HIV/AIDS, mental illness, addiction, or physical
disability."

Video: Jenny McCarthy makes debut on The View.

Joe Manganiello wore his chiseled jaw to the Y-3 fashion show.



The proper way to eat goldfish.

Gay investors seek couples equality from the SEC:
"In a Sept. 4 letter, more than 50 people with a campaign known as
StartupEquality.org urged the SEC to afford gay couples the same rights
as straight couples to invest in private placements and other startups.
At issue is an SEC rule that defines who is eligible to participate in
private stock offerings."

Missouri police department arrests HIV-positive man after he said he had sex with hundreds of men without disclosing HIV status:
"The Dexter Police Department confirmed the arrest of David Lee Mangum,
37, of Dexter, whose case prompted Stoddard County Prosecuting Attorney
Russell Oliver to publicly urge anyone who has had sex with the suspect
or with an anonymous male they met on the Craigslist classified site to
cease sexual activity and get tested immediately for the HIV virus.
Police say Mangum may have exposed more than 300 sex partners to HIV."

Actresses lining up for Oscars include, once again, Meryl Streep.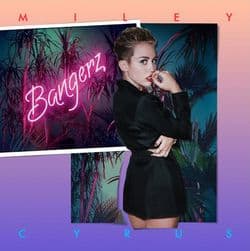 Miley Cyrus reveals she collaborated with Britney Spears on new album.

90,000 attend Gay Pride parade in Iceland:
"Jón Gnarr Kristinsson, the mayor of Reykjavík, was at the front of the
parade that went down Laugavegur: the twist is that he was dressed in
drag in celebration of the 'Different Days' (Hinsegin Dagarnir, in
Icelandic), which was held by Reykjavík Gay Pride."

First authorized biopic of Tom of Finland to be directed by Finnish director Dome Karukoski:
"Helsinki-filmi is producing and has secured exclusive rights to all
archives and images of the artist.  Repped by sales agent The Yellow
Affair, the film will be the first authorized biopic of Tom of Finland,
whose work is part of the permanent collections of  the Museum of Modern
Art (MOMA) and Los Angeles County Museum of Art (LACMA)."