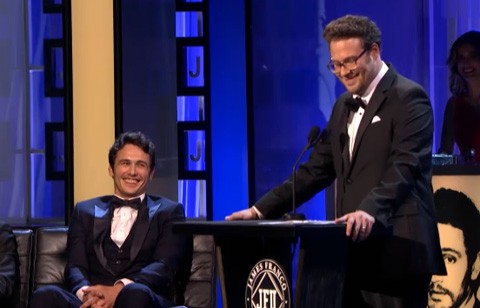 Buzzfeed offers a rundown of the many gay jokes at James Franco's Comedy Central roast, which was broadcast last night. Seth Rogen got "first blood" and let the innuendo flow. By well into the night the gay jokes were so prevalent that Aziz Ansari wondered aloud why there were so many of them?
Watch, AFTER THE JUMP…
Head over to Comedy Central to see the rest.
Aziz Ansari asks the question: