CNN Money recently took an in-depth look at how the government sequestration has negatively affected AIDS services organizations like Gay Men's Health Crisis in New York.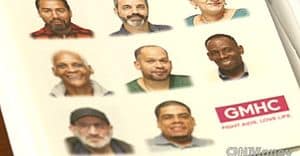 Since the budget cuts took effect, the center has had to cut its food pantry allocations, mental health and substance abuse counseling session and has also been forced to layoff several employees.
Watch, AFTER THE JUMP…
The cuts, combined with steep rent at its West 33rd Street site, have forced the center to quietly begin plans to relocate despite having moved into the current location just two short years ago. DNAinfo reports:
Before the 2011 move, GMHC members warned that the high cost of the space was risky, and co-founder Larry Kramer blasted the organization's plans.
However, former CEO Marjorie Hill and then-chief operating officer Janet Weinberg pushed for the move to the West 33rd Street site, insiders said. Weinberg has since taken over as the organization's interim CEO after Hill was fired by GMHC's board in September.