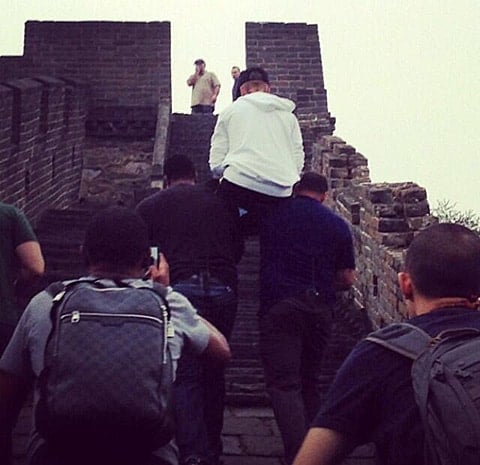 A day after his bodyguards were seen chasing him through Beijing on a skateboard, Justin Bieber visited the Great Wall of China, where he forced them to carry him up the fortification's steep steps.
A fan posted the above photo to Twitter.
If you missed it, watch last week's staged-yet-still-hilarious interview with Bieber by Zach Galifianakis, in which he smacks Bieber's "young punk attitude" down, asking him every question you'd want him to, eventually snapping at him with a belt.
Watch, AFTER THE JUMP…