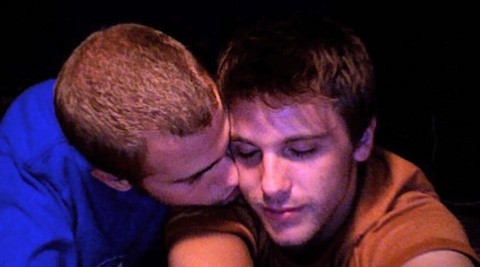 Many of you are familiar with the devastating video "It Could Happen to You" made by Shane Bitney Crone in response to the accidental death of his boyfriend Tom Bridegroom. The video, which chronicled what happened to Shane after Tom's sudden death has been viewed more than 4.1 million times.
On October 27, Bridegroom, a crowd-funded documentary directed by Linda Bloodworth Thomason which broke Kickstarter records , will have its TV premiere on Oprah's OWN network. It showed earlier this year at the Tribeca Film Festival.
Bridgeroom will be part of a special night of programming on OWN about being gay in America that will include an Oprah's Next Chapter interview segment with Wanda Sykes, Jesse Tyler Ferguson and Scandal's Dan Bucatinsky.
Watch the trailer for Bridegroom, AFTER THE JUMP…
UPDATE: The film will also begin airing on Netflix on October 27.