Chris Brown was arrested for felony assault this morning in D.C., and used a gay slur before punching the guy in the face, TMZ reports: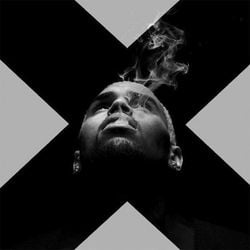 The alleged victim tells TMZ … he and a friend were hanging out at the W when they saw 2 woman about to take a picture with Brown.  The victim — who says he's not a Chris Brown fan — says he and his buddy photo bombed the 2 woman and Chris went nuts, punching him in the face and BREAKING HIS NOSE.  He went to the hospital and says he may need surgery as early as tomorrow. 
Law enforcement sources and the alleged victim tell TMZ … before striking the man, Chris said, "I'm not into this gay s**t, I'm into boxing."  After Chris punched the man, the fight was taken to the ground.
Sources connected with Chris tell TMZ … the alleged victim is full of BS.  He was NOT trying to take a pic with Chris … he was trying to get on Chris' tour bus, and Brown was simply trying to stop a trespass.
If the charges are true, so much for that UNITY campaign: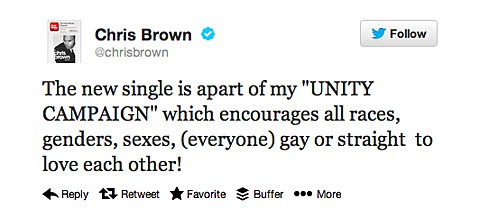 TMZ adds:
The alleged victim tells TMZ he doesn't understand why Brown was "so homophobic" to hurl such a slur. And get this … the victim says he would have accepted an apology at the scene, but now he will absolutely press charges — and he's already hired a lawyer.