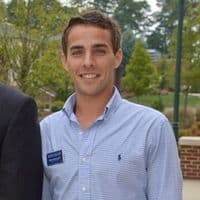 The Republican Party took its first step in a new effort to reach out to more young voters last Thursday by naming Elliott Echols (pictured right) as the party's first national youth director, Pittsburgh Tribune-Review reports:
"Today's announcement is groundbreaking," said Republican National Committee Chairman Reince Priebus (pictured below). "Bringing Elliot on board in an off-year will help us build relationships with young voters and mobilize students and young professionals to take our message to their peers."
Yet Echols' work will resonate beyond the 2014 elections, Priebus said, noting that "young Americans are independent-minded people who are concerned about getting our nation's economy back on track." Echols, 23 of Rome, Ga, told the Tribune-Review he has goals for his new role.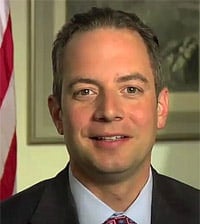 "The biggest is to bring young, energized people to the GOP," he said. "There are a lot of young people who are eager to make a change, but they can't change anything if they're not a part of the process."
The RNC's new efforts have also extended to attracting minority voters. In recent weeks, the RNC has hired new heads for black media communications and rolled out an aggressive Hispanic outreach program in Pennsylvania, California, Florida, New Jersey, New Mexico, Texas, and Virginia.
Presumably, these efforts are in response to the party's report released back in March that analyzed data from its 2012 presidential election loss. The report, entitled "Growth and Opportunity Project," proposed ways that conservatives could attract young, gay, women, and minority voters, all blocs that sat firmly on Obama's side during election night last year.
The Daily Kos, however, remains skeptical of these so-called "groundbreaking" developments on the GOP's part:
Basically, Echols's job will be to convince young voters that Republicans aren't anti-gay, anti-immigrant, or anti-21st century, and then, once he accomplishes that, his job will be to convince those same voters that it's just a coincidence that GOP policies are perfectly consistent with a party that is anti-gay, anti-immigrant, and anti-21st century. Then, and only then, will his achievement be groundbreaking, because he'll have achieved the impossible. 
(picture via Twitter)