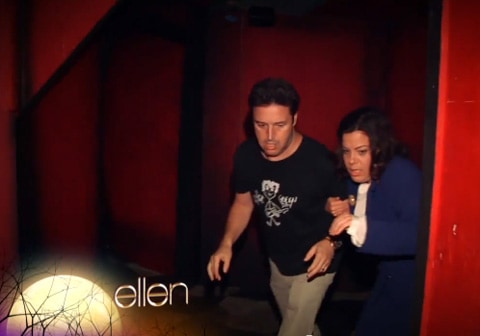 One haunted house wasn't enough for Ellen DeGeneres this year. Today she bonused Halloween by sending her staffers Amy and Andy through again, this time in the terrifying mime-filled halls of the Queen Mary Dark Harbor, set in the retired ship anchored in Long Beach.
Check it out, AFTER THE JUMP…
P.S. – Ellen dressed as Nicki Minaj and her extreme underboob this year.