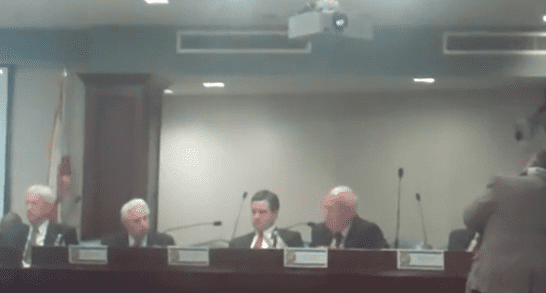 Earlier this week, Republican Representative Dennis K. Baxley made the homophobic statements while discussing bad parenting during a meeting of the Florida Education Committee's K-12 subcommittee.
Said Baxley:
"It's easy to say parents need to get involved, but half these kids are raising themselves. They don't have any parents that are functional. How can we address that? I mean I sat an hour and a half with a teacher telling me: 'This child has got serial men coming through the house, this one has two mommies, this one has abusive father whose home, this has alcoholism, this one has drug abuse.' It was a casualty warfare event to hear — just her classroom — how many dysfunctional, atypical – to me – structures are in the way of a kid having a chance to learn."
Equality Florida has demanded Baxley apologize for his statements:
"We hope Representative Baxley has the decency to apologize for his comments disparaging gay parents and our children.  More than that, we invite Representative Baxley to educate himself, talk with us and actually meet our families. We are a diverse state and no elected official can fulfill their oath of office if they only respect and care about the people and families that look just like their own."
Watch a clip of Baxley's anti-gay statements, AFTER THE JUMP.