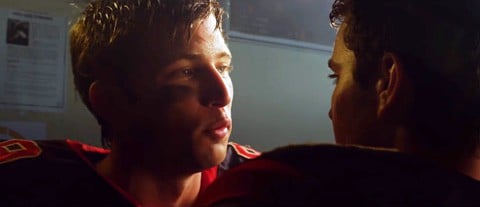 "Geography Club," the independent film about gay teens who form a secret support group at their high school as they come to accept and express their sexuality, is getting a theatrical release and heading to theaters in New York and Los Angeles on November 15.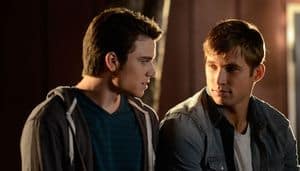 Co-starring alongside Stewart are Justin Deeley ("Drop Dead Diva" and "90210") as Kevin and Nikki Blonsky ("Hairspray"), Ally Maki ("10 Things I Hate About You") and Alex Newell ("Glee") as the other members of the Geography Club.
After winning an Audience Award for Best First Feature at Los Angeles Outfest and premiering in New York at this year's NewFest, "Geography Club" will play at Manahattan's Cinema Village and the Laemmle Music Hall in L.A. The film will also open on the 15th at Toronto's Carlton Cinema, with additional openings to come in Chicago, Santa Fe and Phoenix.
It's based on the novel by Brett Hartinger.
Check out the film's theatrical trailer, AFTER THE JUMP…