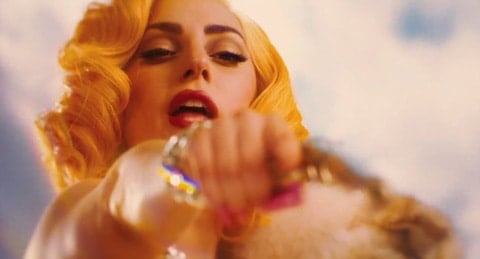 A new Machete Kills trailer is set to Lady Gaga's new track "Aura". An unfinished version of the track hit the web back in August. A special lyric video for "Aura" is set to be released on Tuesday.
Watch the new trailer, AFTER THE JUMP…
MAchete Kills also stars Mel Gibson, Charlie Sheen, Sofia Vergara, and Michelle Rodriguez, Cuba Gooding Jr., Jessica Alba, Danny Trejo, Amber Heard, and Antonio Banderas.