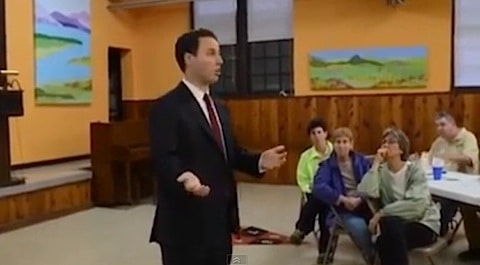 As we reported last night, Buncombe County Register of Wills Drew Reisinger accepted gay marriage applications from gay couples in North Carolina this morning.
The AP reports:
An official in western North Carolina has accepted marriage license requests from 10 same-sex couples, despite a 2012 amendment to the state constitution forbidding such marriages.
Buncombe County Register of Deeds Drew Reisinger said he will hold the licenses and ask state Attorney General Roy Cooper for legal advice. Reisinger said he thinks the state's ban is unconstitutional.
Cooper said Monday that he supports gay marriage. But he has said he'll defend the state's constitutional ban on gay marriage. A spokeswoman for Cooper's office said the marriage licenses cannot be issued.
In a video shot last night and posted to YouTube by user Travis Bickle, Reisinger explained what would happen today, telling a group of assembled couples what they should expect.
Lesbian couple Brenda Clark and Carol McCrory, who have been together 25 years, also spoke about the many times they've been denied a license at the same office.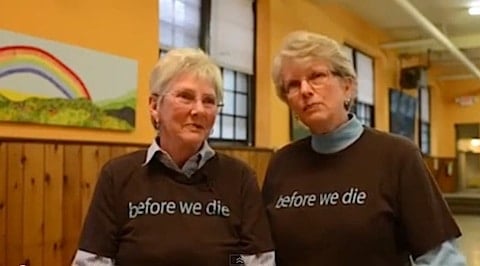 This morning they came (images via the Campaign for Southern Equality).
See more images and watch the video from last night, AFTER THE JUMP…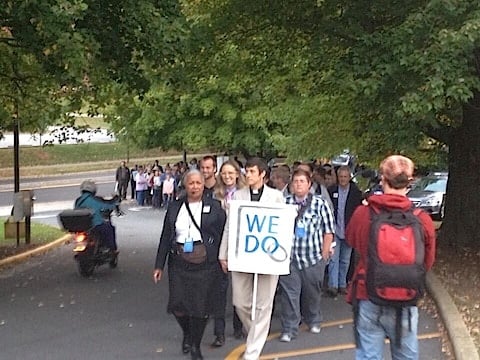 (twitter cselive)
More than 100 people came out to support the couples.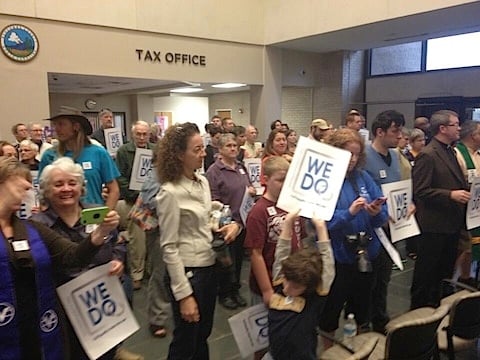 (twitter cselive)
Brenda and Carol apply.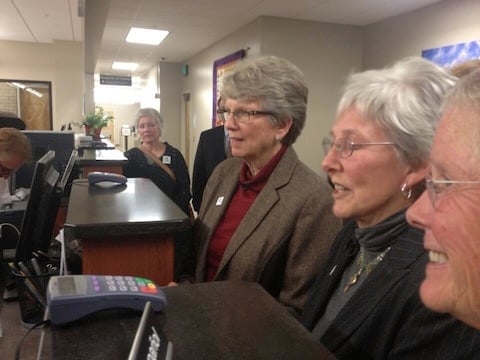 (twitter cselive)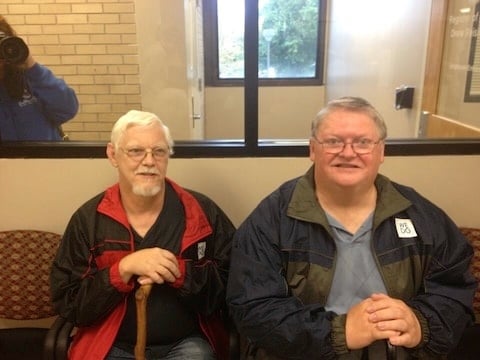 (twitter cselive)
Rick and Bill, together almost 23 years.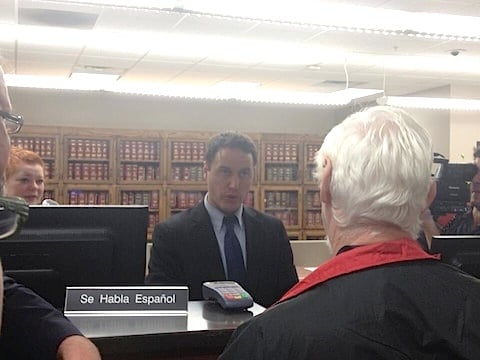 Reisinger: "It is my hope the Attorney General will allow me the privilege of issuing this license" (twitter cselive)
From last night: