Rare twin gorillas born in Dutch zoo.

HHS Secretary Kathleen Sebelius under fire for Obamacare exchanges.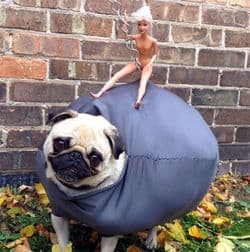 Pug dressed as Miley Cyrus "Wrecking Ball" video wins costume contest.

NBCUniversal addressing anti-gay content in Universal Studios Halloween show. "We have reached out to NBCUniversal and are engaging in a productive dialogue around this and future shows. This type of content should be removed. Many have voiced strong concerns regarding the decision to include such outdated stereotypes and this outcry should inform future programming as well."

Neil Patrick Harris has 'Nothing to Hide' in NYC.

San Jose, California sends message to sister city in Russia: "The council voted 9-1 to approve the formal resolution that affirms San Jose's 'valued relationship' with Ekaterinburg, a San Jose "sister city" since 1992, while condemning recent Russian Federation legislation imposing fines for 'propaganda of nontraditional sexual relations.'"

The makers of Candy Crush will soon be selling real candy based on the game.

Tim Burton directing sequel to Beetlejuice.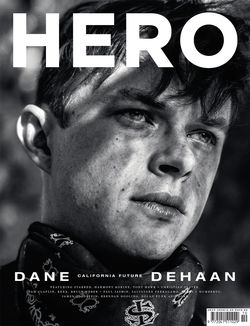 Kill Your Darlings star Dane DeHaan covers HERO.

YouTube announces nominees for its first Music Awards.

Play Me: A free track from Boy George on Amazon.

Jersey City bar Pint to host 'Big Gay Wedding Reception' on Saturday at 5 pm: "Anyone who has been married, will be married or simply supports marriage equality is invited to attend. Pint owner Wolf Sterling said the bar has a long history of supporting the gay community by hosting and sponsoring events."

Radio pastor Kevin Swanson warns that the Girl Scouts are promoting "lesbianism" and abortion, "food offered to idols".

Cambridge University professor to introduce new branch of thought inspired by David Beckham: "For its inventor Dr Andy Martin, Becksistentialism is "existentialism but with a very cool haircut". The lecture will be based on Dr Martin's blog, Becks in Paris. The blog 'imagines Beckham's internal monologue as he collides with the Parisian intellectual tradition – the glittering surface of a footballing icon cracked open by existentialism. Golden boy deconstructed.'"

George Clooney's The Monuments Men gets pushed to early 2014.

More photos: Jake Gyllenhall won't have a problem being a skeleton for Halloween.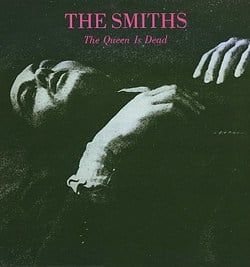 The Smiths 1986 record The Queen is Dead named greatest album of all time by NME.

Boy Culture interviews NYC male strip club maestro Timothy de Iturriaga about his Adonis parties.

FOX News: Anti-bullying policies limit conservatives' free speech.

Scientists create organism with new genetic code: "This is the first time the genetic code has been fundamentally changed."

Republicans prepare to unveil .gop websites: "The Republican State Leadership Committee, a group that focuses on electing Republicans to state-level offices, won custody of the domain in the spring after an Internet governing body invited groups to vie for hundreds of new domains. Now, in a plan first shared with POLITICO, the committee is soliciting information from Republicans interested in having .gop sites. It is operating on an internal timeline that would allow those sites to get up and running by the first quarter of 2014."