Life in China's gay underground.
The Ali Forney Center, one year after Hurricane Sandy.
Rand Paul warns that abortion and scientific advances could one day lead to the practice of eugenics, gets caught lifting passages from Wikipedia.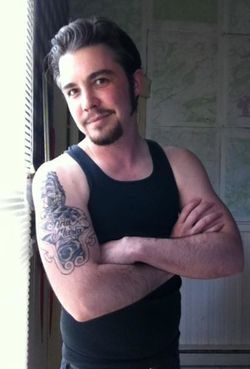 Please crowdfund my sex change. "Since 2012, more than 90 people have used Indiegogo to crowdfund gender reassignment surgeries, and that's just a sliver of the thousands who have successfully done the same on crowdfunding sites like GoFundMe and WePay."
The Jonas Brothers break up: "It's over for now."
Greg Sargent at the WaPo: "If Republicans stand in the way of ENDA, it will reinforce the sense of a party that is adamantly refusing to evolve along with the rest of the country and the culture, and deepen the perception that it remains hostage to its most hidebound, extreme and intolerant elements."
Vatican's Culture Minister tweets Lou Reed's "Perfect Day".
Reed died of liver disease.
The Walking Dead is renewed for a fifth season.
Gossip Girl's Penn Badgley isn't doing much these days except shirtless whistling.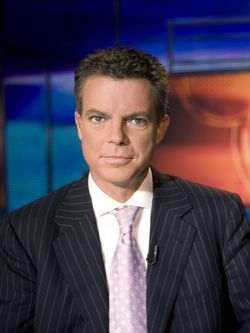 Signorile: Why it's wrong to say it's wrong to say Shepard Smith is gay.
Utah Pride Center lays off workers and kills its SAGE program: "Because of our financial forecast, it's no longer business as usual at Utah Pride," the group released in a statement. "After carefully looking at all aspects of our situation, we are taking necessary measures to ensure the survival of the organization and its vital mission in the Utah community."
Ellen DeGeneres developing sitcom with lesbian lead for ABC: "The untitled project, written/exec produced by openly gay comedy scribe Liz Feldman (2 Broke Girls), centers on a lesbian and her straight male best friend who get pregnant just as he meets and marries the love of his life."
Mariah Carey fails to let go of her album cover formula.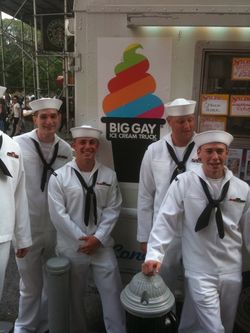 FOX News demotes Big Gay Ice Cream from #5 to #10, creates its own best ice cream list.
Sriracha factory fallout burning entire town: "…residents are complaining of burning eyes, irritated throats and headaches caused by a powerful, painful odor that the city says appears to be emanating from the factory during production."
Military spouses in South Korea left in limbo:
"U.S. Forces Korea says the South Korean government, which does not
recognize gay marriage, must approve the extension of certain marriage
benefits to same-sex couples.
However, USFK says it has yet to discuss the matter with Seoul…"
France sees first gay divorce: "The case involves two young women who were originally married in the United States in 2011, and had their marriage officially recognized by the French state during the summer of 2013. The couple's lawyer, Rémy Rubaudo, filed for divorce on the joint behalf of the couple, earlier this month, according to France TV which notes that while the justice ministry doesn't keep such information on file, LGBT groups and lawyers said they hadn't heard of another gay divorce so far."