MAP: Where the GOP's 'suicide caucus' lives.

National Cathedral to host premiere of new Matthew Shepard documentary.

Bradley Cooper rocks some tight curls in American Hustle.

Brent Hartinger, Amir Sade, Dennis Shinners, Edward J. Yeager, Jr, and Brandon Yarns have been announced as the finalists in Pride Films & Plays 'Greag Gay Screenplay Contest': "The finalists include a wide range of subject matter ranging from a love triangle set in France, a mystical teenage romance laced with racial tension, a set of non-actors facing possible Hollywood stardom, a sweet coming-of-age tale, and an older man's revelation of painful secrets."

Sinead O'Connor threatens to sue Miley Cyrus.

Columbia, SC officials override decision by police chief ordering two officers to march in South Carolina Gay Pride Parade against their will.

David Mixner: three compelling reasons for LGBT voters to flock to the polls in NJ and vote for Barbara Buono.

Gloria Steinem for transgender rights: "So now I want to be unequivocal in my words: I believe that transgender people, including those who have transitioned, are living out real, authentic lives. Those lives should be celebrated, not questioned. Their health care decisions should be theirs and theirs alone to make. And what I wrote decades ago does not reflect what we know today as we move away from only the binary boxes of 'masculine' or 'feminine' and begin to live along the full human continuum of identity and expression."

Adam Lambert pays a visit to Barney's.

Britney Spears is worried about being too sexy.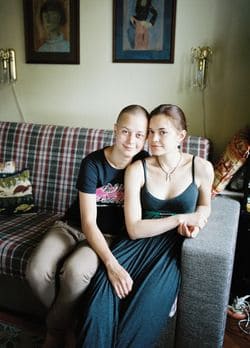 Russian lesbian couples in love.

Gay Racine, Wisconsin couple targeted in hate crime: "A Racine couple reportedly were walking home from the store on Wednesday when they said a woman — who repeatedly has called them anti-gay slurs for the past week — threw something at their window, shattering it."

Director Lee Daniels to receive Hollywood Director Award at the 17th annual Hollywood Film Awards: "The Hollywood Film Awards are determined by founder and executive director Carlos de Abreu and an advisory committee."

Sharon Needles is the official 'Scream Queen of Salem'.

Gays to hold second Pride march in Montenegro despite threat of attacks: "'Preparations are underway' to hold the march on October 20 in Podgorica, organiser Danijel Kalezic told AFP. Kalezic said the parade in Podgorica would be a "test of the authorities' will" to guarantee the rights of homosexuals in the former Yugoslav republic, which split from a union with Serbia in 2006. 'Verbal promises are nice, but in reality, gay people do not feel many changes and they still live in discrimination and fear,' Kalezic said."

Every video from last night's Beatles Glee.

Russia halts adoptions to Sweden over same-sex marriage.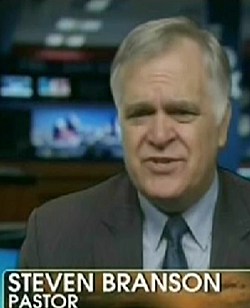 Meet the anti-gay pastor fueling FOX News' persecution complex: "There is an atmosphere of intimidation at Lackland Air Force Base," said Steve Branson, the pastor of Village Parkway Baptist Church in San Antonio. "Gay commanders and officers are pushing their agenda on the airmen. There is a culture of fear in the military and it's gone to a new level with the issue of homosexuality."

Set photos from Reed Morano, DP for HBO's upcoming gay series Looking.

KQED: Wave of evictions in San Francisco displacing gay men living with AIDS.

Limerick, London, and Paris begin final bidding for 2018 Gay Games: "Delegates from the three competing cities, including London, who plan to use many of the facilities built for the 2012 Olympics and Paralympics, including the main Stadium, will be on hand to respond to questions regarding their bids and make their final presentations to the Assembly before the announcement ceremony on Monday (October 7)."