Eight Tea Party morons who are destroying America.

Here's the Christmas movie from Rick Santorum's film studio.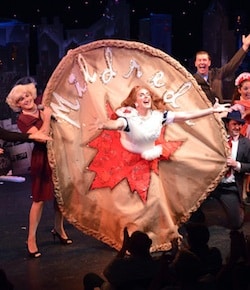 Mildred Fierce comes to NYC.

The worthy successor to Rebecca Black's "Friday".

NYC: How filthy is your local grocery store? "At least once a year, inspectors from the New York State Department of Agriculture and Markets visit every grocery store in the state. We've combed through their reports to find what the inspectors call 'critical deficiencies"'— issues the state deems "an immediate threat to the public health and welfare" — in New York City supermarkets over the last five years."

Saugatuck Cures: Gay-themed indie film starring Max Adler shooting in Michigan.

Meth-like substance found in the fitness supplement 'Craze'. "According to its label, Craze contains the compound N,N-DEPEA and claims that the compound comes from dendrobium orchids. However, no proof exists that this compound is found in orchids, and it is structurally very similar to the banned substance N,alpha-DEPEA — a methamphetamine analog, the researchers said."

Hooray: Amy Poehler and Tina Fey to host Golden Globes for the next two years.

North Dakota creates separate tax form for same-sex couples: "It's basically a work form for divvying up a couple's federal tax filing so they can file as individuals in North Dakota."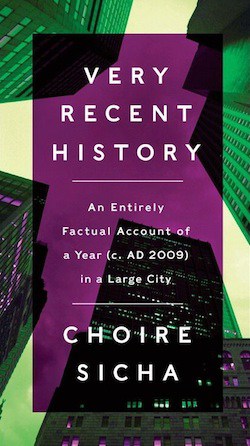 Lambda Literary interviews Choire Sicha about his new (gay) pseudo-memoir A Very Recent History: "Definitely the set of gay men who are now under 30 are distinctly different from those of us who are older. Many of the young people I've met who were born in the 90s don't, for instance, give a damn about being gay. For some of them, it's really almost a non-issue, and they don't care."

Northern Ireland's health minister tasked with decision over gay blood ban: "Edwin Poots confirmed on Monday that Jeremy Hunt will now have the final say on the current lifetime ban on gay men giving blood. Last Friday a judge in Belfast ruled that the Democratic Unionist minister did not have the power to maintain the ban. It was first put in place during the 1980s Aids scare, but was lifted in England, Scotland and Wales in November 2011. However, Northern Ireland's health minister opted to continue with the ban in the province."

McFly strips and goes camping for Attitude magazine.

Big Brother contestant Nick Uhas walks out of interview after repeated questions about his sexuality.

New Off-Broadway space planned for midtown: "The facility, which will be called the Theater Center (if naming rights are available), will provide a space for artists and producers working on small projects."

Snooki nails "Work B**ch" on Dancing with the Stars.

Kelly Clarkson: "White Christmas".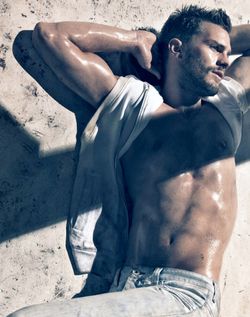 Jamie Dornan in talks for Fifty Shades of Grey role?

Nike unveils next generation fuelband. "Namely, the new unit can identify actual movement better, rather than counting things like ambiguous wrist flicks. You'll also get better flexibility and weather sealing, hourly reminders to move, Bluetooth 4.0 and a double-tap function for the home button that'll bring up the time."

Anti-gay Illinois activists try to co-opt the term "freedom to marry".

10 disgusting things said about gay people at the Values Voter Summit.

Gay Democrats embrace Bill De Blasio, plan fundraiser: "Some of New York's most prominent gay Democrats are holding a $1,000-per-person fundraiser for mayoral candidate Bill de Blasio, for what hosts are calling the most significant embrace of the frontrunner. The group will gather Oct. 20 at the home of Charles Myers, partner at investment bank Evercore Partners Inc. (EVR) and bundler for President Barack Obama, according to an invitation e-mailed from de Blasio's campaign. Other hosts include Richard Socarides, a former senior adviser to President Bill Clinton, and Tim Gunn, star of television's "Project Runway," who backed Christine Quinn, the lesbian City Council speaker, in the primary for the Democratic nomination."