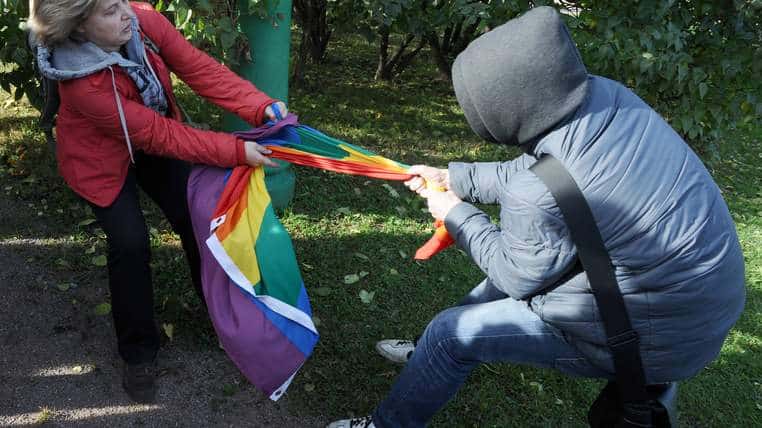 The anti-gay protesters attacked the small group of demonstrators who were taking part in an International Coming Out Day march at a park in St. Petersburg this morning.
Reuters reports: 
The anti-gay demonstrators included several elderly women who chanted Russian Orthodox prayers. "The homophobes broke up the action with the help of the police," said Natalia Tsymbalova, one of the organizers of the gay rights demo.

Another demonstrator called Maria told Reuters that when a pro-gay demonstrator tried to unfurl a rainbow-colored flag, she was manhandled to the ground and the flag torn from her.

A police representative told Reuters that 67 people had been detained. They included both gay rights activists and their opponents.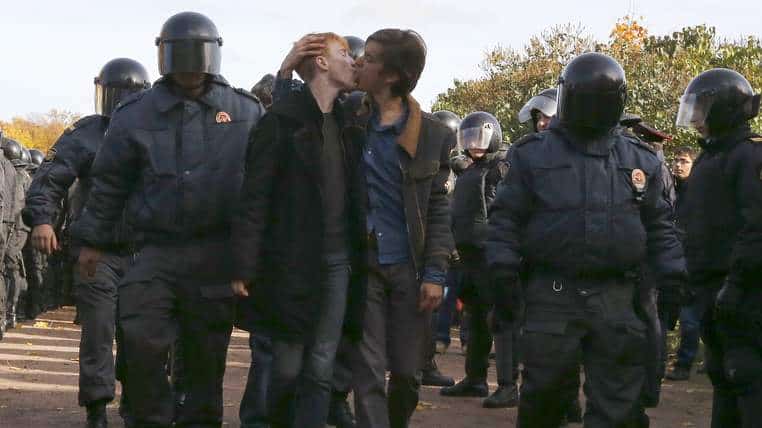 Approximately 15-20 people took part in the pro-gay march, which had been approved by St. Petersburg city officials. The group of anti-gay protesters numbered at about three times that number. Video from the clash has not yet surfaced but I will post it as soon as it does.
UPDATE: Watch video of the altercations, which includes footage of a pro-gay supporter trying to hold on to the rainbow flag several hooligans attempt to wrestle away from her, AFTER THE JUMP.
(Thanks to KevinVT for the tip)