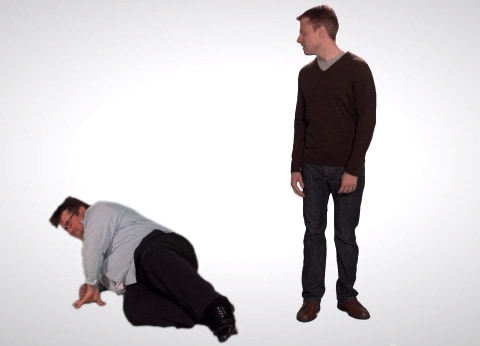 The Republican National Committee is going after Obamacare with a series of tired ads based on the "I'm a Mac, I'm a PC" commercials that ran from 2006 to 2009, the first of which will air on Tuesday night during The Daily Show in the Washington D.C. market.
Watch, AFTER THE JUMP…
In related news, conservative group Americans for Prosperity is using Obamacare to target vulnerable Senate Democrats in two states, CNN reports:
According to a statement Tuesday, the group says it will spend over $2 million on a series of TV, radio and web ads going after Senators Kay Hagan of North Carolina and Mary Landrieu of Louisiana.
Both women face difficult re-election campaigns in conservative-leaning states.
AFP says $1.7 million will be spent against Hagan in North Carolina and more than $500,000 will be used to go after Landrieu in Louisiana. The ads are primarily meant for mothers, the decision-makers of the family, the group said in the statement.