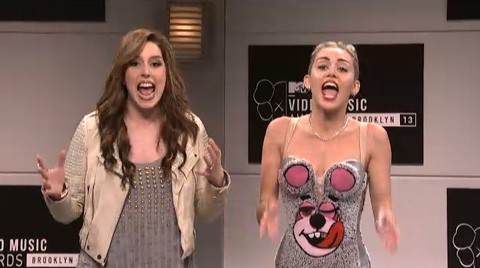 In Saturday Night Live's cold open last night, Miley Cyrus from the past (left) came to warn present day Miley Cyrus that her MTV VMAs performance was going to cause the U.S. government to shut down.
But the shutdown jokes did not stop there.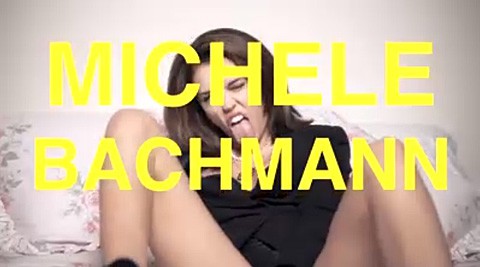 In a subsequent skit, Cyrus and the SNL cast spoofed her hit video "We Can't Stop" with a Republican party version called "We Did Stop (The Government)" and Cyrus took on the role of an out-of-control Michele Bachmann, partying with House Speaker John Boehner.
Watch both clips, AFTER THE JUMP…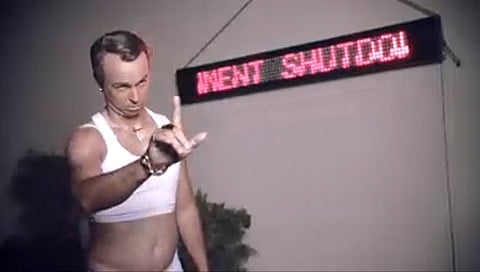 Cold open:
"We Did Stop (the Government)"