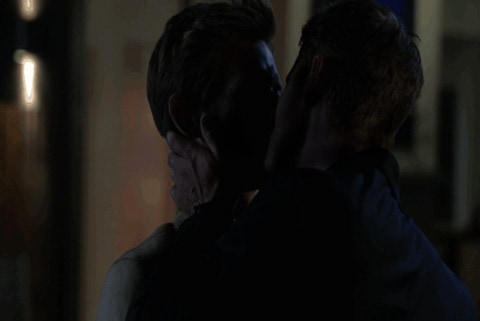 [SPOILERS]
Those of you who didn't watch last night's Revenge should read no further if you want to be surprised, but there was a hot gay twist in last night's episode sealed with a kiss.
Watch the scene and read a recap, AFTER THE JUMP…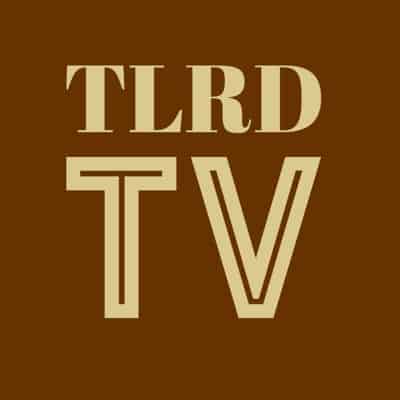 Here's the recap, via Hollywood Life:
Patrick (Justin Hartley)  asked Victoria to sell her collection and they'd move away together. (Wait, doesn't this sound like two lovers rather than mother and son?) Victoria graciously declined because her children need her.
Victoria ended up getting a job at the art gallery, but after she found out her boss was scamming her, she forced her to give her the entire gallery!
Nolan (Gabriel Mann) broke his no-technology rule and started investigating Patrick. He found about Patrick's ex-wife (Brianna Brown), who seemed a little bitter about her ex-husband. She called Patrick a user and a liar, but after Nolan offered her $20,000, she was more than willing to talk.
Nolan ran into Patrick a second time and — wait for it — he kissed him! Patrick tried to act surprised, and Nolan started to get embarrassed, until Patrick kissed him back! Nolan breathlessly said, "have mercy," which is exactly what I said. This is one of the best twists of the season thus far. I can't wait to see where this goes.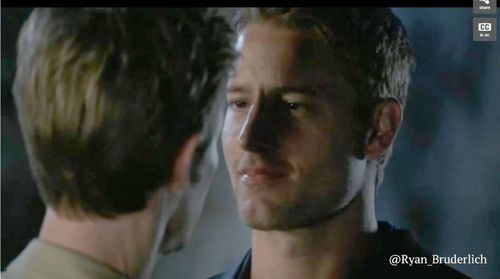 Bonus Hartley: