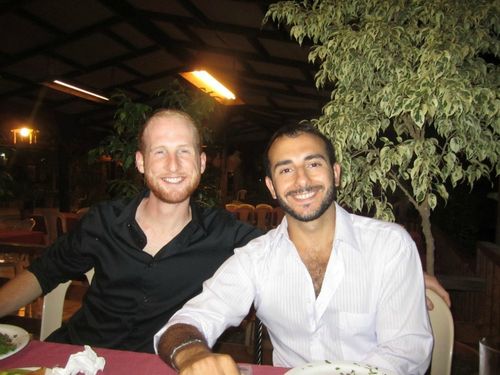 Motions were filed on Friday in a case involving three gay couples who are challenging Utah's ban on same-sex marriage, the Salt Lake Tribune reports:
The state argues the case is "really about who decides, not who is right in this important policy debate." And the Constitution, it adds, "does not withhold from Utah the right to choose how to define marriage," as the U.S. Supreme Court reaffirmed in its decision in the Defense of Marriage Act (DOMA) same-sex marriage case.
Utah has made that decision: marriage is between a man and a woman, the state argues, and its traditional definition of marriage rationally promotes the state's interest in "responsible procreation" and the "optimal mode of child-reading," among other things. The motion notes Utah is the most-married and most "child-centric" state in the nation.
"Same-sex couples, who cannot procreate, do not promote the state's interests in responsible procreation (regardless of whether they harm it)," the state argues. The state uses that same argument to defend its right to not recognize same-sex marriages performed elsewhere.
The couples in the case are crowd-funding to fight the case against Utah. Moudy Sbeity, one of the plaintiffs, alerted Towleroad to this crowd-funding page where they are raising money to pay court costs, in case anyone is interested in helping out:
My partner Derek Kitchen, and myself (top photo), and two other couples were asked to be plaintiffs by Restore Our Humanity in a lawsuit against the State of Utah to repeal Utah's Amendment 3 and bring marriage equality to Utah.
The lawsuit, Kitchen vs. Herbert , has been filed, and we expect a court ruling before January 7th, 2014, at which point it goes up to the 10th circuit, and then potentially the Supreme Court. Of course, no lawsuit comes cheap, and we need to raise $1,000,000 to cover lawyer fees and experts. This isn't money going towards us, nor money going towards the pockets of the lawyers behind this case. This is money going towards all the LGBTQ people, allies, friends, and residents of Utah that wish to celebrate the union between two loving people among friends, family, and the law.
We just set up this account. Bear with us as we add more information, legal jargon, and updates on what is going on.
Whether we raise the full amount or not, any amount helps.
Thank you!