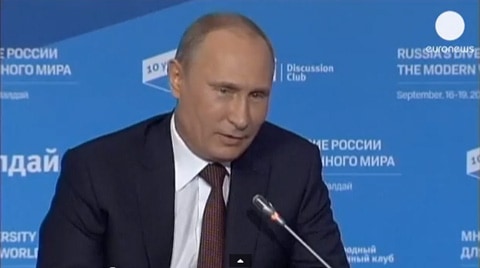 Reuters reports that Russian Vladimir Putin is trying to "defuse criticism" of Russia's anti-gay laws by making a statement to the new Olympic Committee president welcoming gays to Russia:
"We are doing everything, both the organizers and our athletes and fans, so that participants and guests feel comfortable in Sochi, regardless of nationality, race or sexual orientation" Putin told Thomas Bach, the head of the International Olympic Committee (IOC), on Monday.
Of course, the Russian law banning 'gay propaganda' still stands.
LGBT activists plan to protest a US Olympic Team promotional event in Times Square tomorrow over anti-gay Russian laws and the Sochi Games, and activists plan to protest Coca-Cola headquarters today in Atlanta over its sponsorship of the Olympics and refusal to speak out against Russia.