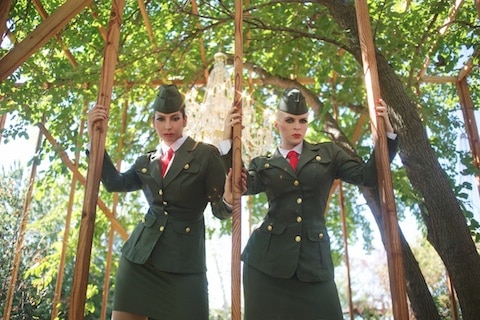 XELLE, the NYC-based pop girl group fronted by JC Cassis and Rony G and produced by Zach Adam raises a 'Red Flag' today with the premiere of their new single with that name. The clip is a human rights anthem against anti-gay and other kinds of oppression.
Watch, AFTER THE JUMP…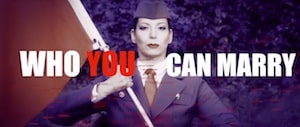 Said Cassis:
"What's happening in Russia with the anti-LGBT crackdown is reminiscent of Germany before World War II. If we don't stop the hatred now, it will grow, spread and become more severe, leading to violence and death for thousands or even millions of people. We can't stand by and do nothing. We must raise our voices and let Russia know these laws are unacceptable to the international community. Ultimately, if we all work together, respect and equality will win."
The duo has also started a social media campaign to accompany the new single, at iraisearedflag.com. "The goal is to get as many people as possible to post videos, pictures and social media updates with the hashtag #IRaiseARedFlag in order to show the global community that anti-LGBT sentiment, behavior and legislation will not be tolerated."