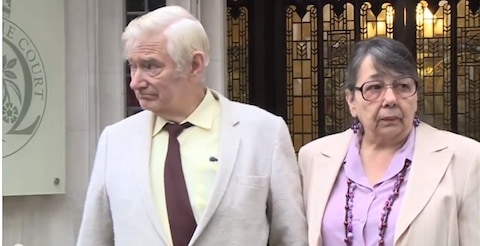 We've been writing on and off since 2009 about Peter and Hazelmary Bull, who denied a gay couple a double room in their Bed and Breakfast, and then twice lost a court battle in an anti-bias suit brought by the couple. The inn owners, who closed their B&B in September for lack of business, brought their case to the UK Supreme Court where they lost soundly on Wednesday.
Five Supreme Court justices ruled against them on Wednesday after analysing the case at a hearing in London in October…
Lady Hale, deputy president of the Supreme Court, said: "Sexual orientation is a core component of a person's identity which requires fulfilment through relationships with others of the same orientation."
Mike Judge, from the Christian Institute, said after the hearing: "What this case shows is that the powers of political correctness have reached all the way to the top of the judicial tree, so much so that even the Supreme Court dare not say anything against gay rights."
Gay rights group Stonewall said in a statement: "We are pleased that the Supreme Court has defended the laws protecting gay customers that Stonewall fought so hard to secure.
Watch the Bulls give a statement outside the court, AFTER THE JUMP…