Major news for people living with HIV/AIDS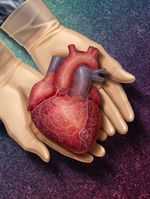 Think Progress reports:
On Tuesday, the House of Representatives gave final approval to the HIV Organ Policy Equity (HOPE) Act, a bill that will end a 25-year ban on using HIV-positive donors' organs for any purpose, including medical research. If the Department of Health and Human Services (HHS) concludes that transplanting organs between HIV-positive Americans is safe and effective under scientific guidelines set by the law, such transplants will then become legal and it will no longer be a crime for HIV-positive Americans to donate their organs. President Barack Obama is expected to sign the legislation into law.
The HOPE Act was introduced earlier this year in the Senate by Sens. Barbara Boxer (D-CA), Tammy Baldwin (D-WI), Tom Coburn (R-OK), and Rand Paul (R-KY) and in the House by Rep. Lois Capps (D-CA). HRC has worked alongside several other organizations to ensure this bill becomes law, including AIDS United, amfAR, HIV Medicine Association and the American Medical Association.