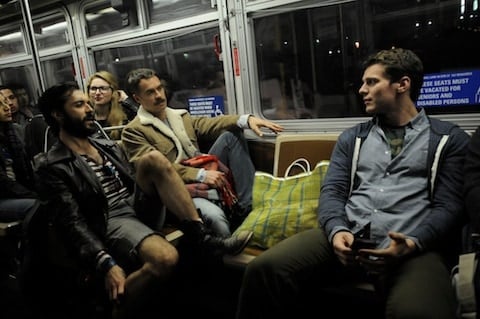 Jonathan Groff is featured in this year's OUT100 and spills a few details about his roles in a highly-anticipated series and film, HBO's Looking and his part in the film adaptation of The Normal Heart.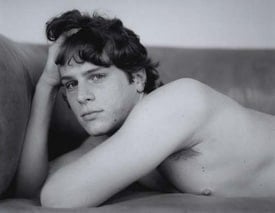 Looking,(the pilot is shot by Weekend director Andrew Haigh) looks set to contain the same type of realistic sex scenes as Haigh's indie film did, at least Groff hopes:
I have shot some sex scenes. The sex scenes in Weekend were beautiful and sexy—in addition to, and most importantly, feeling really authentic and real. So I hope that our sex scenes are sexy—and I think that they are—but I think even more than that what we're trying to display is a reality of gay sex as opposed to the salaciousness of gay sex. We're trying just to keep it real—which means humor. Some of our sex scenes are very emotional and very beautiful. Some of our sex scenes are awkward. We're trying to get as close to reality as we possibly can. Hopefully, when people watch it, you'll think, Oh, I've had that exact experience. I know what it feels like to be intimate with someone in that way.
Said Groff of The Normal Heart:
The first time I saw it was off-Broadway at the Public Theater starring Raul Esparza. I hysterically cried. I remember the scene with the milk, where they come home with the groceries. I read it a couple years later and I cried again. It's such a visceral piece of material, whether you're seeing it or reading it. It's very intense. When I was on Glee, Ryan [Murphy] said, "You should read the script, because I want to find a place for you in it." So I read it again, and I was devastated. I hope that the movie does it justice….The character I ended up playing in the movie is the first guy that died of AIDS, one of the guys in Larry Kramer's circle of friends. He said that when this person died that it was right at the end of summer, and it happened so quickly that his body was still tan. It took him immediately. It was this huge punch in the stomach.