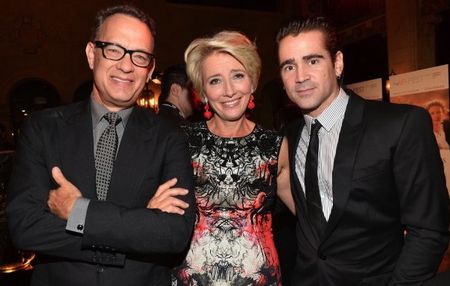 Supercalifragilistic Tom, Emma, and Colin at AFI 
I apologize for my absence. I recently returned to NYC from Hollywood's annual AFI festival (November 7th-14th) and its been hard to see clearly since. The galas were blinding with star wattage and the air was foggy with golden dreams – Oscar approaches! Awards buzz begins in force in Toronto each September but there the conversation is largely shaped by the critics. By early November, studios and their awards strategists (yes, it's an actual job) have read the tea leaves and begun to take back the conversation in the form of aggressive media campaigns. At AFI the path to Oscar is lined with star tributes and interviews. This year the honorees were director David O. Russell (American Hustle), director Steve McQueen (12 Years a Slave) and the actors Bruce Dern (Nebraska) and Annette Bening (the sole honoree without an Oscar vehicle to push).
The Bening surprised her appreciate fans with a screening of next year's romantic drama Face of Love, in which she falls for a dead ringer of her dead husband played by Ed Harris. (Do you think they co-miserated on set over their rotten Oscar luck? Both of them have 4 nominations but have lost repeatedly to lesser actors.)
George Clooney on "AUGUST: OSAGE COUNTY" plus "NEBRASKA", AFTER THE JUMP…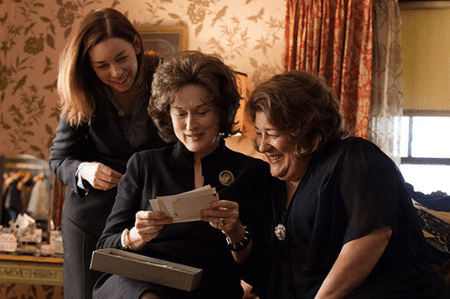 Gala screenings were held each night for a whole slew of features that haven't opened yet starting with the Mary Poppins-themed Saving Mr Banks. In the spirit of Los Angeles, a little name dropping: I chatted with Colin Farrell and helped "Audrey" herself Ellen Greene send a text message, before Emma Thompson used me for balance as she removed her shoes! (…and then I died). The festival ended with the Coen Bros 60s folk rock musical of sorts Inside Llewyn Davis. Inbetween those Best Picture hopefuls the festival screened Spike Jonze's romantic drama Her, which features lonely Joaquin Phoenix falling in love with his operating system (voiced by Scarlett Johansson), the war drama Lone Survivor, the all star crime drama Out of the Furnace, the all star Pulitzer Prestige Piece August: Osage County, and Alexander Payne's father and son road trip comedy Nebraska which opened last night in select theaters.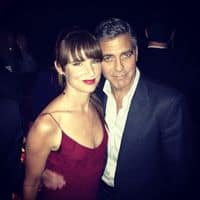 You would think that the August: Osage County gala would have been the most star-studded but its two household name leading ladies Julia Roberts and Meryl Streep were both absent (FWIW, they were referred to, repeatedly, by their co-stars as 'Meryl F***ing Streep' and 'Julia F***ing Roberts' at the Q&A). George Clooney, who produced the picture, did appear filling in for a bit of the missing starpower.
When asked why he didn't appear in the movie he got a big laugh with:
"I wanted Meryl's part." 
If you've seen August: Osage County onstage, you might have a tough time with the movie (I kept flashing back to the play and comparing them!) but there's definitely a lot of scenery-chewing to keep you entertained and scribbling on your own (imaginary) Oscar ballot. For those who are less familiar with this pitch-black comedy it's the story of an unhappy group of middleaged sisters (Julia Roberts, Julianne Nicholson, and Juliette Lewis – pictured left with Clooney at the event) reunited for a funeral and their verbally abusive drug-addled mom (Meryl Streep) who picks fights with all of them. The film version has some trouble framing the material –a relatively novice journeyman director wasn't the right move for source material this complicated and that comes with so much high expectations baggage — but the acting is juicy and the dialogue remains insanely good. 
My favorite event, though, was the Bruce Dern tribute. The storied actor, whose not-quite heyday was in the 70s, was introduced rather exuberantly by Quentin Tarantino (does he do anything non exuberantly?) and a series of film clips from films but great and terrible — he hasn't been choosy as an actor but if you're not a big star you gotta pay the rent somehow. Afterwards he held the whole giant recently refurbished Chinese Theater in his thrall with hilarious anecdotes from his very long career (subjects included Bette Davis, Alfred Hitchcock, and Jack Nicholson). The most touching moment was his description of the direction he received from Alexander Payne on Nebraska. Payne didn't want a "Dernsy" (the pet name for Dern's frequent acting embellishments to make his small roles pop) but was told to keep it all in 'Don't show us anything,' the director pleaded, 'make us find it.'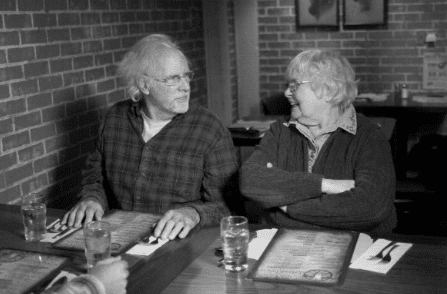 Great advice. Nebraska is decidedly unglamorous but if you really immerse yourself (I've seen it twice) it totally rewards you. Bruce Dern is marvelously touching as a confused dad who thinks he's won a million dollars much to the aggravation of his sad son (Will Forte) and bitchy wife (June Squibb). Nobody steals the picture from Dern, who deserves the Oscar nomination he's headed for and then some, but Squibb makes a valiant effort. She's mashed up all the Golden Girls but Rose into one part: Dorothy's condescending barbs, Sophia's cranky old lady truth-telling, and Blanche's bawdy self-regard. Go see it! 
Want a little preview of this year's Oscars? Check out these clips and trailers from American Hustle, Nebraska, Saving Mr Banks, and August: Osage County. 
AMERICAN HUSTLE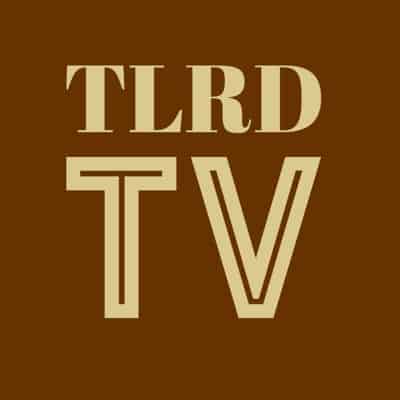 NEBRASKA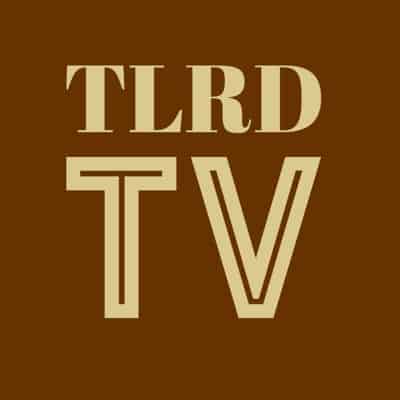 SAVING MR BANKS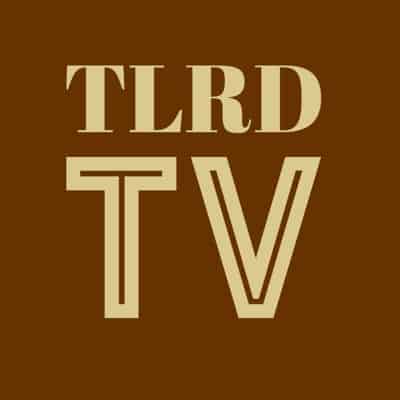 AUGUST: OSAGE COUNTY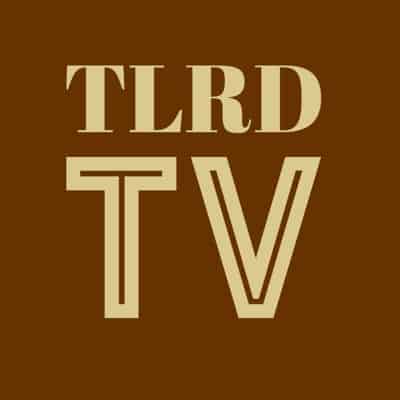 Nathaniel Rogers would live in the movie theater but for the poor internet reception. He blogs daily at the Film Experience. Follow him on Twitter @nathanielr.