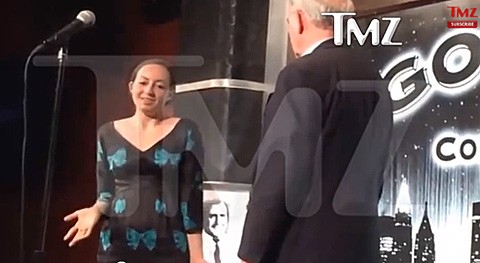 Is comic Andy Kaufman, who records say died in 1984 of lung cancer, still alive?
That's what some are saying after a bizarre incident this week at the Gotham Comedy Club after a woman, allegedly Kaufman's daughter, was introduced by his brother Michael, according to The Hollywood Reporter: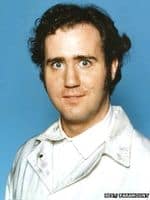 The far-fetched admission, reported first by The Comic's Comic and Defamer, occurred Monday night at the Andy Kaufman Awards, held annually at the Gotham Comedy Club. The woman was introduced by Michael Kaufman, Andy's brother, who first explained how years ago he'd discovered an essay in which Andy detailed plans to fake his death…
…Michael did so, he said, whereupon a man he did not know walked up to him and handed him a typed letter. The letter, which Michael read for the crowd on Monday night, was allegedly from Andy, who wrote that "everything was great in his life and he just wanted to get away from being Andy Kaufman," Parinello says. The letter also stated that the comedian, famous for his bizarre alter-egos like cantankerous lounge singer Tony Clifton, had fallen in love with a woman and that the couple were raising a daughter together.
The alleged daughter made contact with Michael and was introduced by him at the comedy club on Monday where she explained to the crowd that her father, Andy Kaufman, is alive and that the death of their father made him want to reach out to Michael. Andy Kaufman would be 64 today.
And this would be an insanely successful hoax, if he's not alive, considering it's gone completely viral and is being reported in newspapers around the world.
Head over to THR for the more thorough account of what happened, which even those closest to the Kaufman's are not discounting.
TMZ has posted video of the moment the daughter took the stage as well.
Watch it, AFTER THE JUMP…