Iran is still anti-gay under President Hassan Rouhani.
Filmmakers behind Milk taking biopic to St. Petersburg LGBT film fest in Russia.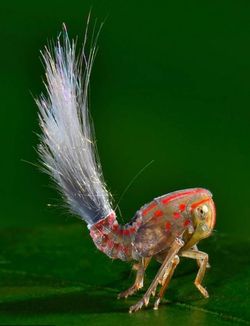 New insect discovered in South American rainforest.
Ellen pretends that the Kanye West "Bound 2" video co-starring Kim Kardashian is not a complete cheesefest.
Don Lemon getting his own 11 pm timeslot on CNN. "It will be a one-topic show tackling important issues of the day, either reported or vastly underreported, from Lemon's unique perspective."
Martha Stewart's food tweets are revolting.
Tom Cruise and John Travolta attend opening of $145 million Scientology cathedral where members can get "super powers".
SNL finds its best ratings of the season with Lady Gaga: "The episode received a 4.9 household rating and it is estimated that the episode will average somewhere around 8.4 million viewers once those numbers are in, according to Variety."
VIDEO: Sesame Street parodies The Hunger Games.
Kellan Lutz smooches a pooch.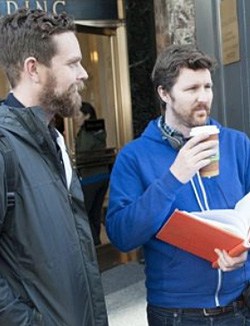 Creators Andrew Haigh and Michael Lannan discuss the upcoming HBO gay drama Looking with the SF Chronicle.
Gay prison youth gets raw deal: "I want to tell you about my friend Eli. He's 22; he's been incarcerated since he was 20, for theft and credit card and check fraud; and he'll get out in 2016, when he's 25. Now he'll get out HIV-positive."
Gay man launches Singapore campaign for workplace discrimination protections: "Lawrence Bernard Wee Kim San, together with seven other people, launched the campaign 'Stop hurting, quit labeling' on Friday evening at the home of film and theatre director Glenn Goei. About 50 people turned up at the event to show their support, including local actors Lim Yu Beng and Neo Swee Lin, and former Singapore Democratic Party member Vincent Wijeysingha."
Court takes couple's children because father is transgender: "While it may not be discrimination for the grandparents to be hateful to their son-in-law; it certainly is discriminatory for the Court to make a custody decision based on the father's transgender status."
Morrissey rips lion-killer TV presenter Melissa Bachmann: "I write this without outburst; a staunch non-terrorist, quietly, calmly and composedly, as I mourn the loss of the land."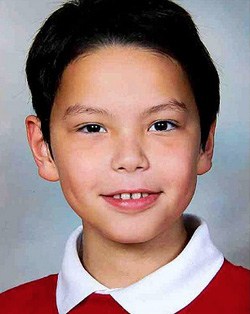 UK teen commits suicide after years of homophobic bulllying: "Ayden was found dead in his bed by his father, Tim Olson, at the family home in Colchester, Essex, on March 14. He had taken an overdose of prescription drugs and left two suicide notes outlining the homophobic and racist bullying he had experienced at the town's Philip Morant School, the inquest in Chelmsford heard."
Study: Big cities most likely to be progressive on gay rights.
Maya Rudolph getting her own variety show on NBC produced by Lorne Michaels: "The network has ordered a pilot for a variety series headlined by Rudolph. I hear the plan is to air the pilot as a special after the Winter Olympics. Rudolph is executive producing with Michaels, Erin David and Dave Becky…Rudolph, daughter of soul singer Minnie Riperton, was one of SNL's most popular cast members of the past decade. Her seven-year stint produced a string of memorable impersonations and original characters that often included music performances, including her recurring gigs as Beyoncé Knowles, Tina Turner, Whitney Houston, Barbra Streisand as well as Oprah, Donnatella Versace and Michelle Obama.