Snowstorm possible on East Coast next week.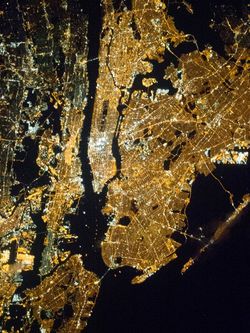 Michael Musto and Amy Sacco lament the death of nightlife in NYC: ""There's no more naughty in New York," she said. "No more of the charm and grit that made this city mysterious and interesting. The city that never sleeps took an Ambien a long time ago."

Chris Hemsworth on starvation diet for Moby Dick pic.

Judge issues stay of lawsuit challenging Illinois ban on gay marriage: "Hall's order says the parties will appear Nov. 14 to discuss how to proceed. A spokesman for Lambda Legal, which represents some of the couples, says attorneys will ask that the lawsuit be dismissed after Gov. Pat Quinn signs the gay marriage bill into law."

Star Wars Episode VII gets a release date.

GM to recognize all gay marriages: "GM will recognize a legal marriage for U.S. employees no matter the state of residence," the automaker said in a statement. "For example, if a GM employee residing in Michigan, where same-sex marriage is not recognized, got married in New York, GM would recognize that marriage."

A shirtless and wet Tyson Beckford may be just what you need.

Asteroid with six tails baffles scientists.

Oklahoma responds to Hagel on spousal benefits: "Gov. Mary Fallin says Oklahoma National Guard facilities and employees who are paid with state tax dollars won't process benefits for married, same-sex couples. Fallin said Wednesday that all marriage benefits — including same-sex benefits — will be processed by federal employees at four federally owned National Guard facilities and at the state's five military bases."

Nothing to Hide: Neil Patrick Harris-directed show opens in NYC.

Chick-fil-A founder Truett Cathy steps down.

Marco Rubio to keynote the "conservative dinner event of the year": the Florida Family Policy Council's 8th Annual Policy Awards Dinner on Nov. 16. "The FFPC, a staunchly conservative nonprofit dedicated to promoting anti-gay and pro-life policies, is run by John Stemberger, an outspoken anti-gay activist who supports banning gays from participating in the Boy Scouts."

Taylor Kitsch is walking around NYC with a hockey stick.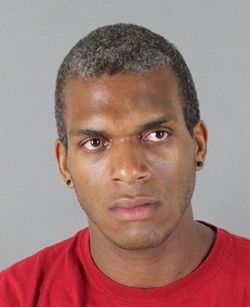 Former NFL player Kwame Harris found guilty of domestic violence against former boyfriend. "Harris, 31, was found guilty Monday of misdemeanor domestic violence, battery and assault for the attack Aug. 21, 2012. A jury in San Mateo County Superior Court acquitted him of felony domestic violence and felony assault counts."

Director Bill Condon goes to the circus: "First up, The Fifth Estate helmer is directing a re-imagining of the cult Broadway musical Side Show at La Jolla Playhouse, featuring music by Dreamgirls composer Henry Krieger and scenic design by David Rockwell. The show officially opens Nov. 17 and runs through Dec. 15….fter that, he will begin rewriting 20th Century Fox's contemporary musical The Greatest Showman on Earth, which will star Hugh Jackman as P.T. Barnum."

Behind the Mormon support for ENDA: "Senator Orrin Hatch of Utah, who at 79 is one of the Senate's longest-serving members, became the first Republican to signal he would reverse his opposition as the bill faced a crucial vote in committee. He voted against a similar bill the last time it came up in the Senate — 17 years ago — but changed his mind earlier this year after Gordon H. Smith, a fellow Mormon and former Republican senator, convinced him there was nothing in it that violated church doctrine."